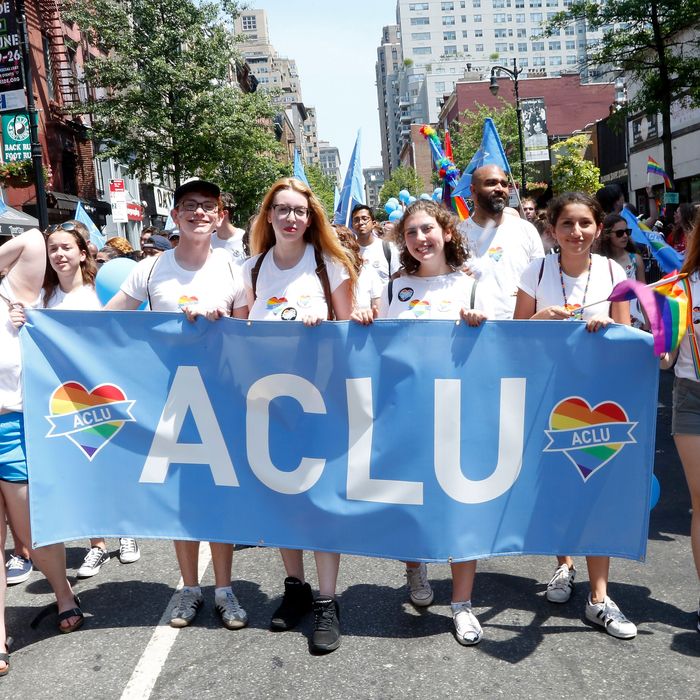 The ACLU has seen a surge in donations.
Photo: Taylor Hill/FilmMagic/Getty Images
The American Civil Liberties Union issued a statement the day after Donald Trump won the presidential election, vowing to take him to court if he follows through with the many "unlawful and unconstitutional" promises he made during his campaign. Since then, the organization has received a record $7.2 million in donations.
Anthony D. Romero, executive director of the ACLU, said in a statement sent to the Cut that the organization has seen a "renewed sense of urgency from hundreds of thousands" of concerned Americans. Just five days after the election, ACLU's Facebook followers increased by 25 percent, its open letter to President-elect Trump went viral, and it got thousands of new subscribers to its newsletter and thousands of new people offering to volunteer.
"This is the greatest outpouring of support for the ACLU in our nearly 100-year history, greater than the days after 9/11. All of this support will be put to good use protecting the rights of all Americans," Romero said in the statement. "Immediately, we are working across the country to protect the rights of protestors and ensuring those who voice their concerns know their rights. We are also analyzing the civil liberties records of potential high-ranking federal appointees."
The group will be focusing its resources on protecting immigrants, blocking efforts to defund Planned Parenthood and other reproductive-health groups, protecting transgender rights, preventing stop-and-frisk policies, and taking on many other civil-liberties causes. "As other civil liberties challenges arise, we will pivot — as we always have," Romero said.