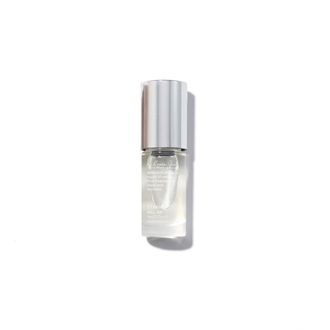 While studies have shown a link between aromatherapy and improved mental health, this isn't a story about science: It's a story about feelings — and Rosie By Rosie Jane makes me feel really, really good.
Clean, unadulterated scents are the bedrock of By Rosie fragrances. Created by a makeup artist who wanted an inoffensive scent to wear while working in close proximity to her clients, the brand's hallmark fresh fragrance, Leila Lou (which I once described as a perfume that smells "like a grassy spring day") was born.
Rosie is Leila Lou's foil. Instead of the breezy days of spring, expect a frosty winter evening from this scent's layers of red rose, Moroccan rose, musk, and vanilla. And while it does channel quiet evenings in front of a blazing fire, what the scent executes even more successfully is a palpable sense of calm. Rosie reminds me of warm cashmere throws and plush slippers. It has enabled me to keep my cool this past week, even though an angry woman boils hot underneath.
The scent is available in a roll-on fragrance oil vial. I prefer the latter, as it's easier to transport in my bag, and the roll-on stores a more potent blend of the scent, which has a longer-lasting bloom. Throughout the day, I swirl Rosie over the pulse points on my wrists and at the apex of my neck to drum up a consistent cadence of calm. For me it works, and what's more, I smell really good, too.