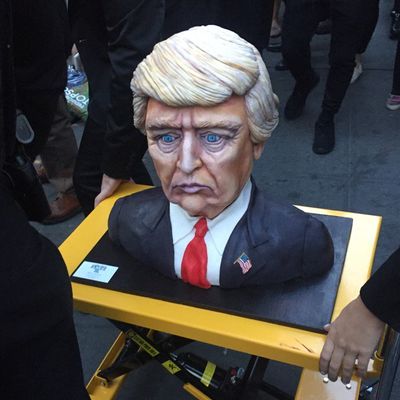 Photo: Courtesy of Twitter/jasonvolack
Earlier today, the world's most unappetizing cake was wheeled into Trump Tower.
According to onlookers, the alarming fondant bust was a "gift" not commissioned by Trump himself, and was quickly whisked away, presumably to be inspected for security threats.
My suggestion: Have them wheel this thing over to the Javits Center when they're done, so we can all take turns cutting it up.