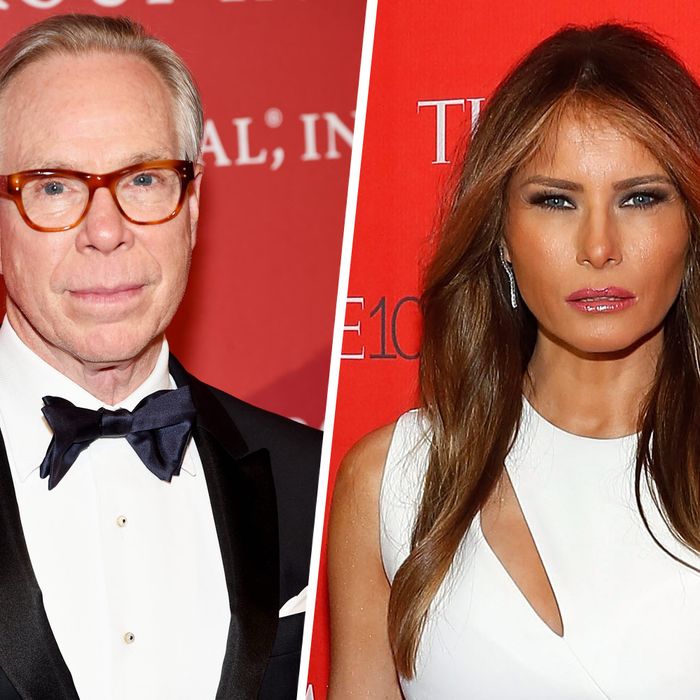 Tommy Hilfiger; Melania Trump.
Photo: Getty Images
Last week, Sophie Theallet was the first designer to speak out and say she's not going to be working with Melania Trump in any capacity, but her fellow fashion designers have yet to issue strong statements in that vein — or really, any statements at all. However, at last night's Angel Ball, Tommy Hilfiger told Women's Wear Daily that "I think Melania is a very beautiful woman and I think any designer should be proud to dress her."
"Ivanka is equally as beautiful and smart, although she wears her own clothes," he added. "I don't think people should become political about it. Everyone was very happy to dress Michelle [Obama] as well. I think they look great in the clothes. You're not gonna get much more beautiful than Ivanka or Melania." Not that beauty was really the issue that Theallet — who, in her open letter, cited "the rhetoric of racism, sexism, and xenophobia unleashed by [Trump's] presidential campaign" — had in mind.