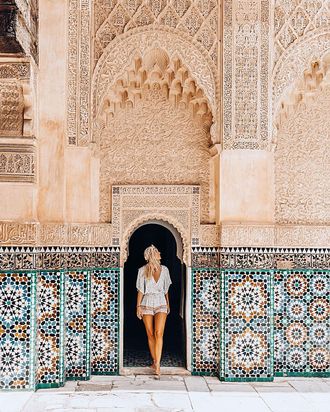 Lauren Bullen.
Photo: Courtesy of Instagram/gypsea_lust
Lauren Bullen, best known as "Gypsea Lust," is a 23-year-old travel blogger and photographer from Australia who "permanently" travels the world with her partner. Her Instagram feed is a deliberately styled escapist fantasy designed to evoke envy — from the outfits to the far-flung scenery to the handsome boyfriend — that boasts over 700,000 followers. Most notably, what she does is so unaffordable and inaccessible that few can ever hope to achieve the same lifestyle — but, Bullen says, one woman is dead set on traveling to the same places and taking the exact same photos.

In a post titled "Imitation is the sincerest form of flattery," Bullen accuses someone named Diana Alexa of aggressively ripping off her photos. Diana only has about 3,600 Instagram followers — and has since deleted all her posts and made her account private — but Bullen provided side-by-side screengrabs of several of the most egregious copies. It quickly becomes apparent that this is the Single White Female remake for the Instagram era.

Not only are the outfits similar, but Diana has also taken the time and spent the money required fly all over the world — from the Greek islands to the Sahara Desert — to troll her more famous counterpart, which is some real dedication to her cause, whatever that cause may be.

Here are a few examples: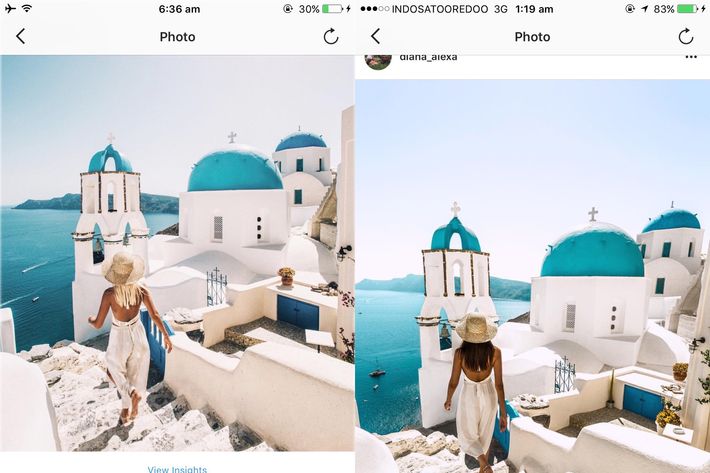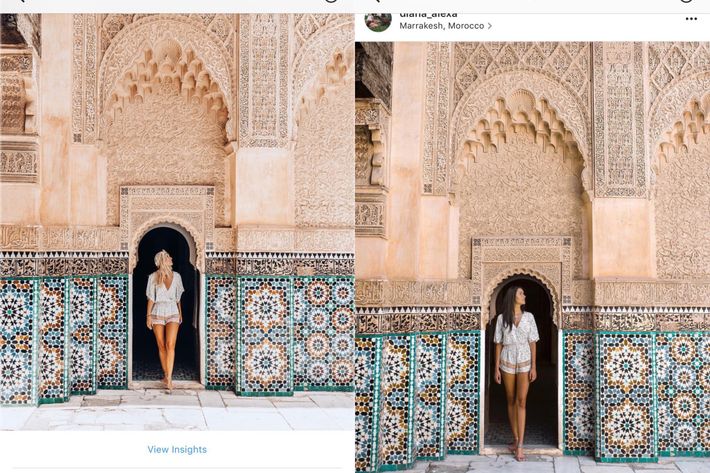 Bullen wrote that she and Diana had been in contact, explaining, "I believe her word, she is NOT a stalker and this labelling needs to stop, so does the hate messages." Bullen also claimed that she did not create this story as a publicity stunt and said that Diana was "copying and stealing someone's art to a ridiculously creepy level."

Hmmmm. On second thought, there are no losers in this fight either, since everyone involved is a rich, beautiful travel Instagrammer.