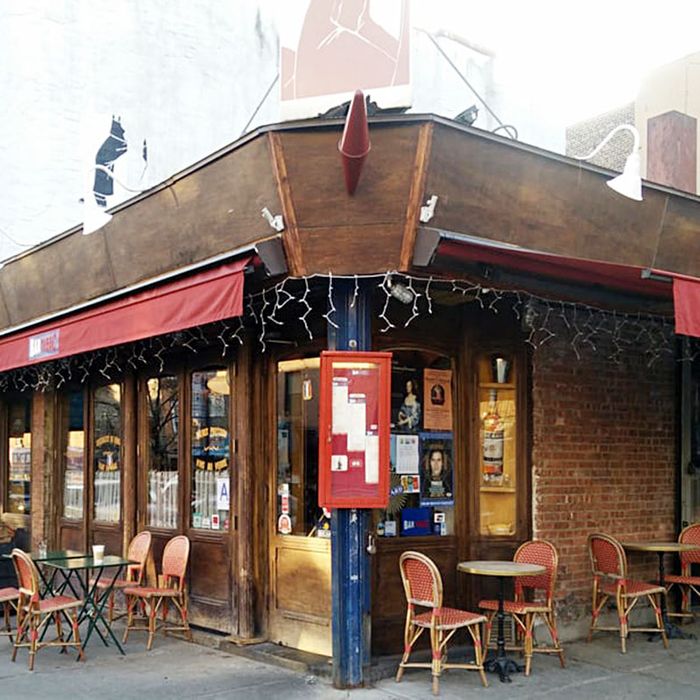 Bar Tabac in Boerum Hill.
Photo: Courtesy of Yelp/Alexis J
A 49-year-old woman was punched in the face after getting into an argument with a male Trump supporter on Saturday night at a French bistro in Boerum Hill, Brooklyn. The assailant was apparently seated at a table next to the victim, who had been talking with a friend about her disappointment in Trump's victory.
The incident occurred at Bar Tabac before seven that night, while young children were still eating dinner with their families, the Brooklyn Paper reports. The bistro's manager on duty, Jonas Leo, told the Brooklyn Paper that the assailant was eating dinner with a woman when he overheard the two women next to him talking about the election. The man apparently asked Leo to kick the two women out of the restaurant, but Leo refused and merely moved the man and his dinner companion to a different table.
After the man had paid his check and left the restaurant, around 6:50 p.m., he rushed back in and headed toward the women's table, almost knocking over a child. "The guy came back almost running, and he started pushing some customer and the high chair next to him with the baby because he couldn't reach the girl," Leo told the Paper. "Then he punched the girl."
The manager then began to chase after the man, as he yelled back, "You don't know who I am." He was able to escape arrest.
The victim declined to go to the hospital for treatment after the attack, though she did file a report with the police, and an investigation is ongoing. Another diner at the restaurant told the Paper, "I went up to her and she just held me and started sobbing and said 'What is happening? I just got assaulted.'"