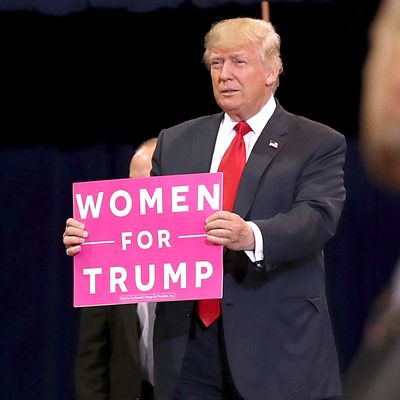 Women for Trump!
Photo: Chip Somodevilla/Getty Images
Donald Trump's comments on women have ranged from casually chauvinistic to downright predatory, and his attitude has trickled down to his surrogates. For example, Trump's digital director, Brad Parscale, used an interesting metaphor to describe the close race in Miami-Dade County to Bloomberg Businessweek.
He told the magazine that the Trump campaign sees a "large number of persuadable voters" in the county, which will be crucial to winning Florida for Trump. But, he cautioned, the race is still unpredictable.
"It will be close," he said. "It's like predicting your wife's mood. You have no idea what you're going to get until you get home."
Amazing how one metaphor has the power to insult an entire voting bloc.