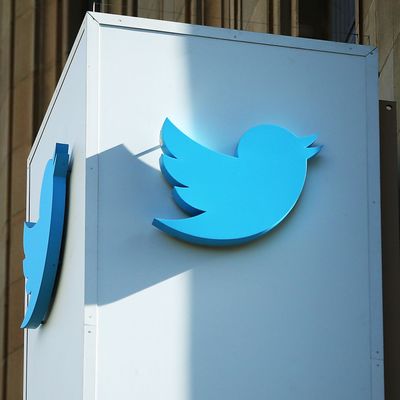 Twitter in San Francisco.
Photo: Justin Sullivan/Getty Images
Twitter suspended several social-media accounts linked to the alt-right movement on Tuesday, as part of its effort to crack down on "hate speech," USA Today reports.
Earlier that day, Twitter announced its effort to make it easier to report incidents on its service, educate moderators on conduct that violates rules, and also give users more control by allowing them to mute certain words, phrases, or conversations. Twitter's news follows a surge of hate crimes against minorities, biased graffiti, and other incidents after Donald Trump won the presidential election.
President-elect Donald Trump is a frequent tweeter, as are people within the alt-right movement, who have used social media to spread messages of white supremacy. A spokeswoman for the Southern Poverty Law Center told USA Today that the center had asked Twitter to remove the social-media accounts of white supremacists who violated the platform's terms of service, but as of Monday, Twitter had done nothing. By Tuesday, however, Twitter suspended the accounts of a number of people in the alt-right. The company declined to comment on the suspensions.