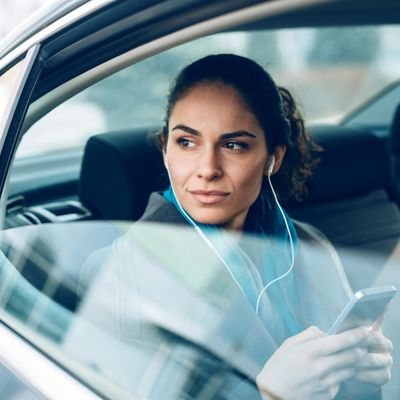 Uber still isn't great for women.
Photo: pixelfit/Getty Images
On Thursday, Uber Technologies Inc. settled a lawsuit filed in California by two women who say their Uber drivers sexually assaulted them, Bloomberg Businessweek writes. According to court documents, one woman — Jane Doe 1 — said her driver waited until her friend had been dropped off to assault her. The second said her driver took a detour to "viciously rape her."
Although it's unclear how much Uber paid to settle the cases, the settlement follows another judge's ruling, six month ago, that the company could be blamed for sexual assaults its drivers commit, despite the fact that they're classified as contractors, and not employees.
Earlier this year, Uber settled a lawsuit centered around its background checks — according to Bloomberg, the company has resisted calls to fingerprint its drivers, instead choosing to check drivers' names against court documents. As a result of the settlement, the company isn't allowed to call its background checks "the gold standard" and has had to stop describing itself as "the safest ride on the road."
A study released last week by the National Bureau of Economic Research suggests Uber isn't great for women in general — several female riders described "chatty" drivers who "drove extremely long routes, on some occasions, even driving through the same intersection multiple times," just to extend the ride.