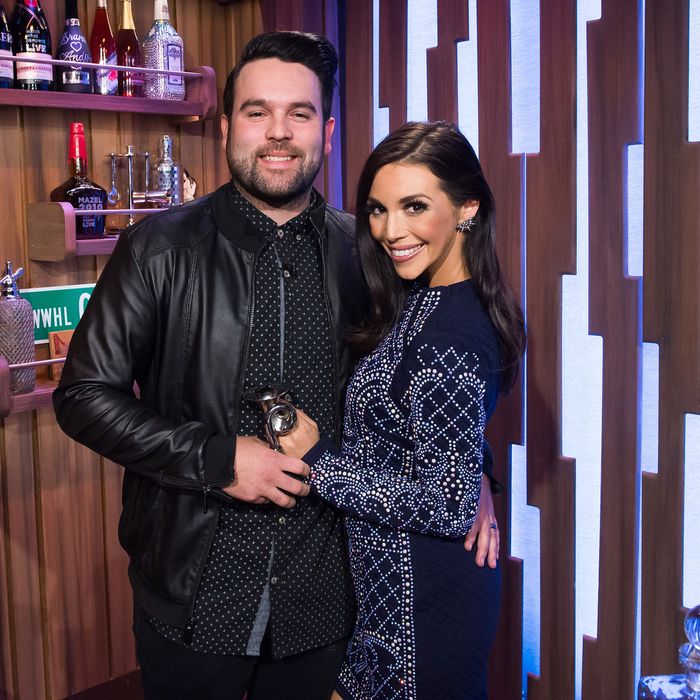 Mike Shay and Scheana Marie.
Photo: Bravo/NBCU Photo Bank via Getty Images
TMZ reports that Vanderpump Rules cast member Mike Shay is "MIA," just a few days before the show's November 7 premiere. His wife, fellow cast member Scheana Marie, told the site that Shay "disappeared with all their money" last week. From TMZ:
Sources close Scheana tell TMZ … the Vanderpump Rules star got scared when her husband didn't come home last Wednesday. She thought it was odd because a close friend had just died, and she was very upset. Mike's history with prescription drugs also escalated her concern. We're told Scheana couldn't reach him, so she cut off his credit cards. Our sources say she believes Mike cleared out the couple's checking account 2 days later, and he's been MIA ever since.
It is not clear if anyone else has made contact with Shay since he left his home in Los Angeles. Scheana Marie was in New York City this week for "Vandercrawl," the official Vanderpump Rules bar crawl. According to TMZ, she is considering "pulling the plug on [her] marriage."