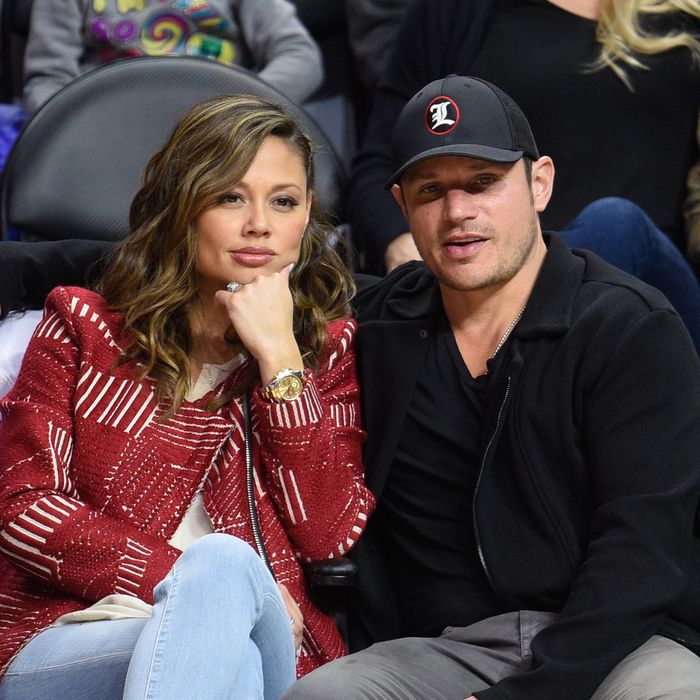 Photo: Noel Vasquez/GC Images
Who doesn't love a good baby-gender reveal? Vanessa Lachey just posted an Instagram video from this summer where she went all out to let husband Nick Lachey know they're having a boy, complete with gender-normative blue balloons and outfits for the littlest Lacheys.
Nick Lachey was fresh from his 98º summer reunion tour when his wife turned on the camera. As an added bonus, the video is set to "Because of You," one of the band's classic '90s slow jams that will totally not be embarrassing to their children in about five years.