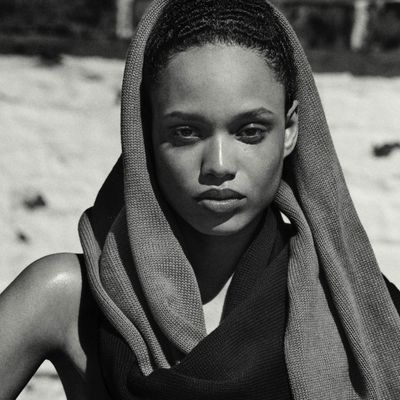 Photo: Courtesy of Victor Glemaud
When the father of the art-movement Spatialism, Lucio Fontana, began slashing blank canvases with his Stanley knife in the 1950s, he probably didn't expect it to mean much in the fashion world. But that's exactly where designer Victor Glemaud has found inspiration. The Haitian-born former fashion publicist created his eponymous label back in 2006 after establishing a high profile on the fashion scene as Paco Rabanne's artistic director the year before. Since then, the label has made a space for itself transforming drab knits into seductive and visually compelling pieces.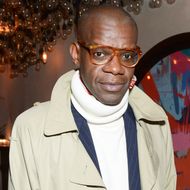 Glemaud's latest collection borrows from Lucio Fontana's signature slicing aesthetic, using the motif in commonplace knits like scarves and sweaters to create clothing that evokes the same multidimensional affect Fontana championed. To promote the collection, Glemaud has released a risqué black-and-white Helmut Newton–style campaign video. Scroll below to watch the film and to shop some of our favorites.
Photo: Courtesy of Victor Glemaud
Photo: Courtesy of Victor Glemaud/Arian Camilleri
Photo: Courtesy of Victor Glemaud