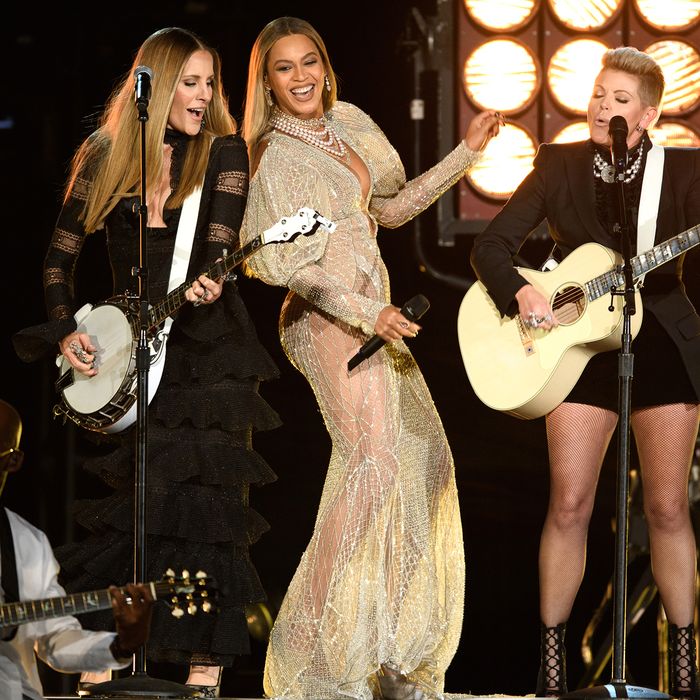 Safe to say Bey slayed at the CMAs.
Photo: Image Group LA/ABC via Getty Images
Maybe country music isn't your thing. That's fine! Most things are not everyone's thing. Something that is everyone's thing, however, is Beyoncé. So if you skipped the 2016 Country Music Association Awards under the illusion that you don't like country music, boy did you mess up. Because Bey was there, and she performed her country song "Daddy Lessons," and it was exactly as excellent as this sentence has heretofore led you to believe it would be. Adding to that excellence is that she took the stage with the Dixie Chicks, who have made a habit of performing "Daddy Lessons" on tour.
Oh, and the Beyoncé feat. Dixie Chicks version of the song is now available for your consumption. Since we've all learned a lesson or two about genre-boxing our very best performers, watch above, and when you tire of that, listen below.