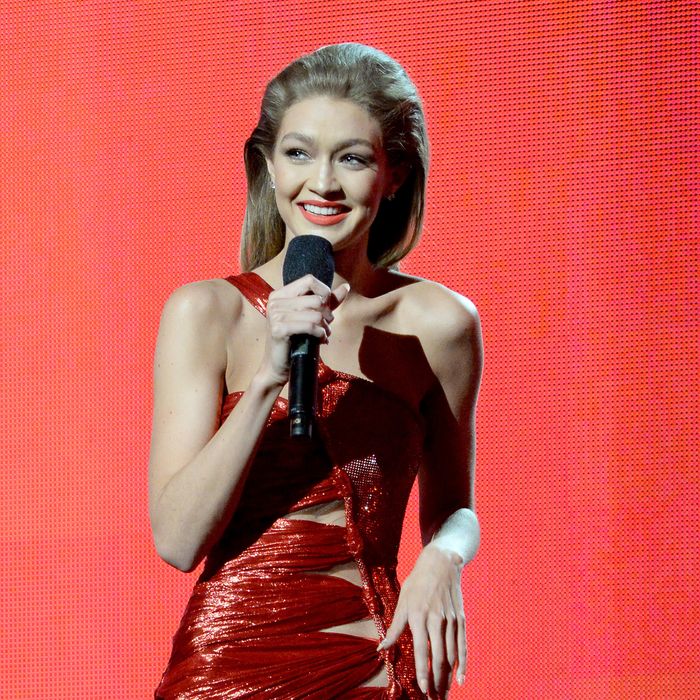 Gigi Hadid did her best Melania Trump impersonation at the AMAs.
Photo: Kevin Mazur/AMA2016/WireImage
Gigi Hadid and Jay Pharoah hosted the American Music Awards on Sunday night, and while they insisted they were there for the music, they still couldn't resist making fun of President-elect Donald Trump and his wife, Melania. For their opening monologue, Pharoah began: "Green Day is performing, and a white guy is the president. It's the '90s all over again." Hadid then had the opportunity to reveal her shockingly accurate Melania Trump impression. "I love my husband, President Barack Obama, and our children, Sasha and Malia," Hadid said, referencing how Melania plagiarized Michelle Obama's speech at the Republican National Convention this past summer. You can watch the full opening monologue below.