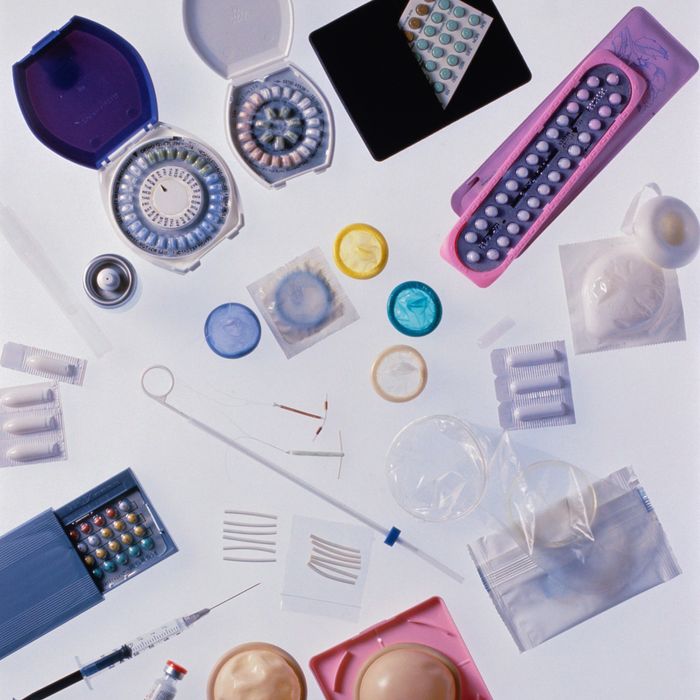 Many depend on publicly funded family-planning clinics.
Photo: Charles Thatcher/Getty Images
Publicly funded family-planning clinics — such as Planned Parenthood — are currently at risk, particularly given the long-standing wars that Vice-President-elect Mike Pence and Trump transition team member Representative Marsha Blackburn have waged against them. Yet, a new study revealed that these institutions provide critical health services to women across the country — including contraceptive services to 27 percent of U.S. women. As a result, the loss of these clinics would disrupt the lives of millions of women.
The Guttmacher Institute report revealed that, in 2015, more than one-quarter of all women in the U.S. — and 44 percent of low-income women — who use birth control get their contraception from publicly funded clinics. Additionally, the clinics were found to provide far more than just contraceptive services: 63 percent of these clinics also provide primary-care services, 95 percent screened for cervical cancer, 87 percent offered the HPV vaccination, and many other essential services.
Opponents to clinics like Planned Parenthood often mistakenly assume that these clinics mostly perform abortions. Yet, the study found that only 8 percent of these federally funded family-planning clinics provide medical abortions, and 4 percent provide surgical abortion. Those that perform abortions have to pay for the services themselves (or through other donors), since Title X funds are banned from being used for abortion, the study noted. To defund all of these organizations on the basis of an anti-abortion platform would therefore disrupt vital health services that reach many.
"These data show that family-planning clinics provide indispensable access to high-quality contraceptive and related services," Kinsey Hasstedt, senior policy manager at the Guttmacher Institute, said in a statement. "Policymakers should put ideology aside and ensure these providers have the resources and support they need to be able to continue delivering critical services to the communities that rely on them."