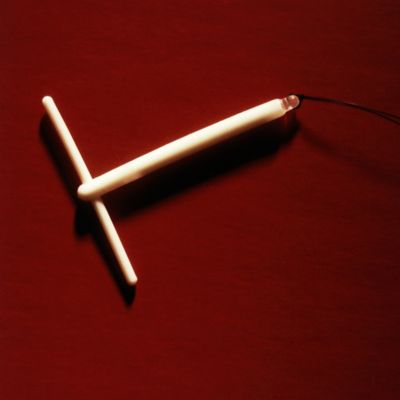 Photo: Abrams/Lacagnina/Getty Images
Last night, as it became more and more apparent that Donald Trump was going to be elected the next president of the United States, you may have seen one message (well, besides total despair) appearing on your social-media feeds over and over: Get an IUD and get one now.
The reason? Donald Trump has run on an aggressively pro-life platform, while VP pick Mike Pence has a dismal record of limiting women's health care while he was governor of Indiana.

Right now, birth-control pills are free under the Affordable Care Act — something that Trump has said he wants to ask Congress to repeal on the first day of his administration. It's a possibility that abortion access will be even further restricted, meaning that an intrauterine device is an easy way to protect yourself against an unwanted pregnancy for at least five years. (Plus, many insurance providers do currently cover the devices, which can otherwise cost several hundred dollars.)

As Erin Gloria Ryan pointed out in a Daily Beast piece urging women to get IUDs last week, "a Trump-Pence administration will surely Make Birth Control A Huge Pain In The Ass Again."

Now their administration is a very real thing. If you want to go the IUD route before January, here's a comprehensive guide to the five different kinds to choose from.