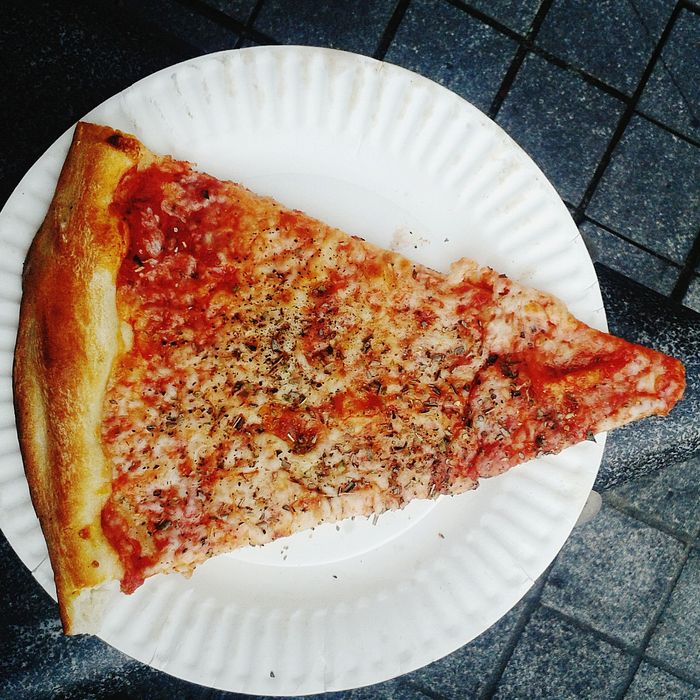 Photo: Shell Sheddy/EyeEm/Getty Images
The crime log of the Daily Hampshire Gazette lists the arrest of a 21-year-old woman who was acting disorderly outside a bar in Amherst, Massachusetts.* But an anecdote sandwiched inside that arrest report — which explains why the police were there in the first place — tells of an earlier, far more entertaining, incident involving a different woman:

Around 12:16 a.m., police had been summoned to the bar when another woman was asked to show her ID to the doorman, and instead attempted to present a slice of pizza. After being informed that pizza was not a valid means of gaining entry to the establishment, the woman slapped the doorman in the face, according to police, and was issued a trespass notice to stay away from the location.
The Daily Hampshire Gazette did not elaborate on whether or not she ate the pizza/her ID afterward, but one can only hope.

Update: This article initially stated that the incident occurred in Northampton, Massachusetts.