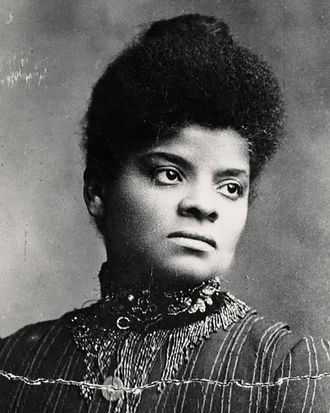 Ida B. Wells.
Photo: Oscar B. Willis/ Courtesy of the New York Public Library
On Tuesday, women flocked to Susan B. Anthony's grave in Rochester, New York, to pay their respects by letting her know they voted. But Anthony was one of many suffragists who fought for women's right to vote, and women who can't make the trek to Ida B. Wells's grave at Oak Woods Cemetery in Chicago have been leaving online messages for her instead.
"Thank you so much for your dedication and sacrifice," reads one message on FindAGrave.com. "Today so many women and minorities voted and we voted for the first woman nominee from a major party. We are hoping and praying that our country continues to move forward, and we are standing on the shoulders of giants like you." Others say simply, "I voted," and still others thank her for her strength, courage, and fortitude.
All in all, there are about 300 messages. Scroll through them to be reminded of the legacy of one of the most inspiring women to ever live — or, you know, for a good cry.