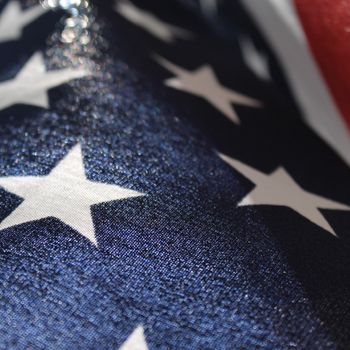 Women-of-color leaders pledged to push the country forward.
Photo: Wesley Smith/EyeEm/Getty Images
The United States received an open letter from 100 women-of-color leaders on Wednesday. In it, they declared that they were banding together after an election "rife with the politics of division and hate" to push the country toward the "promise of liberty and justice."
The group of impressive women — civil-rights activists, academics, reproductive-rights experts, entertainment-industry insiders, and many more — wrote that their work began before the recent election, and will continue after it. Women of color have represented 74 percent of the growth in eligible female voters since 2000, and women came together across the country to "mobilize and inspire turnout, creating an unprecedented gender and racial gap at the polls."
These women showed up to the polls because they knew what was at stake in the election, not to get one woman a new job, the letter reads. They knew that the future of the country depends on the "health and well-being of all women." Yet, with the election's results, these 100 women-of-color leaders have felt just how far they are from the "promise of a nation that ensures liberty and justice for all." The letter goes on:
"As we look at our polarized country standing at this crossroads, we are filled with love for the many peoples of this nation. Despite disappointment and heartbreak, our resolve grounds us in hope for our future. Too often in the shadows, women's hands have always been the strongest grip bending the arc of history towards justice. Today, we recommit to take hold of that arc of history. As women, we stand united in our pledge to continue to take action to bring forward solutions. We know the politics of hate will not get us to the solutions we need."
Check out the full letter, and take the pledge to stand with women-of-color leaders, here.