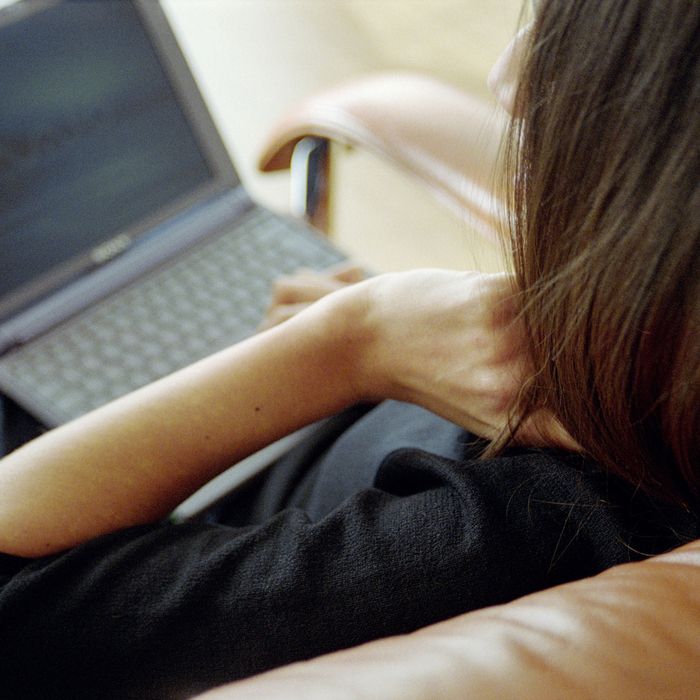 The problem is especially rampant among women and LGBTQ Americans.
Photo: Maria Spann/Getty Images
Revenge porn has proven to be a thorn in lawmakers' sides since the term first popped up in the mid-'00s. It took several years for states to introduce laws that dealt with revenge porn directly, but some have finally begun to crack down on people who post intimate images of others without their consent. And not a moment too soon — according to a new study from the Center for Innovative Public Health Research, as many as 1 in 25 Americans, or roughly 10 million people, say they've been faced or threatened with revenge porn.
Based on a telephone survey of more than 3,000 internet users ages 15 and older, researchers found that about 3 percent have had someone threaten to post nude or nearly nude photos or videos of them online to hurt or embarrass them, and 2 percent have had someone post an explicit photo or video of them online without their permission.
They also found that the problem is particularly bad among women and people who identified as lesbian, gay, or bisexual. Fifteen percent of LGB Americans said they'd been threatened with revenge porn, and 7 percent said that threat had been carried out. Among women, the numbers are similar: 10 percent of women under the age of 30 said they'd been threatened with revenge porn, and 6 percent had seen their images posted online. Amanda Lenhart, the author of the report, told the Washington Post that researchers asked about threats because it's a common tactic among domestic abusers.
Men were almost equally as likely to be victims of revenge porn – 4 percent reported having a nude or nearly nude image of them shared online without their permission. But only 3 percent of men under 30 said they were threatened with revenge porn.
According to Lenhart, this is the first national survey conducted on revenge porn. "Nonconsensual pornography can have a devastating and lasting impact on victims, so it's vital that we understand how common this is and who is affected," she said.