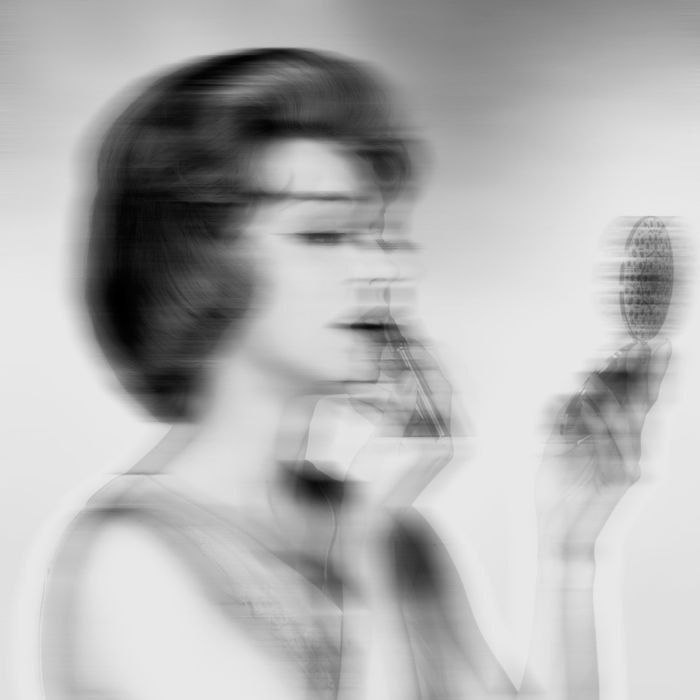 Photo: ©SuperStock/Getty Images
My mother kept a book on her bedside table that held the mysteries of grown-up femininity: Twenty-One Days to a More Beautiful You by Eileen Ford, that Eileen Ford, patrician founder of the Ford modeling agency. At age 10, I didn't know anything about Ford, but the twenty-one days part puzzled and intrigued me — what could be done in a span of time that was longer even than Christmas vacation? I learned from my mother's nighttime reading, from the lipsticks scattered over her dresser, from the industrial-strength bras and support-top pantyhose tangled in her drawers and the face masks in her bathroom, that becoming a more beautiful you was a project that required not only time and stuff, but too much time and stuff, as far as I was concerned. The title may have been intended as a promise, but to me it sounded more like a threat.
I was a late bloomer to makeup, as in 25-years-old-late, if you don't count the tentative hit of mascara and Dr. Pepper Lip Smackers I relied on until then. When friends would gather hours before a party to get ready, I would wait until the last second, then zip up my dress and maybe brush my hair. I was impatient with beauty, not because I was pressed for time but because I didn't want to focus on myself in a mirror for long enough to approximate a more beautiful me. The more time I spent at the task, the more it seemed to matter, and I didn't want it to matter.
I pulled it together, sort of, when I started writing about beauty as a job, but I didn't live it, or, I suppose, live up to my potential. I tried to fight my inclination for speed and deliberate carelessness through immersion therapy, cashing in a gift certificate for a day of beauty at Georgette Klinger, a fancy-lady spa on Madison Avenue. My face was steamed, my pores exhumed, my body massaged and creamed. The minutes dragged as if I were incarcerated. Lunch was a pantomime of a meal, heavy on cucumber — slices on a plate, in my water, on my eyes. It was dark when I stumbled out to the street, blinking my contact lenses back into place and trying to remember how to walk. Eight hours of beauty felt seven hours too long.
I was massage-resistant, too, for obvious reasons. But when I heard about a masseur who accepted new clients only by introduction and spent three hours at each session, I took it as a challenge. Mohammed followed the fashion-show schedule, wheeling his table into five-star hotels in New York, Milan, and Paris to tend to fashion editors and models. A fashion friend insisted I try him in that authoritative, bullying fashion-editor way. You don't know Mohammad? He's genius! You better call him. Now.
I'm sure his work was superlative, but all I could think about were the minutes passing, the minutes remaining. Tick, tick, tick. I practiced Lamaze breathing, which was useless during childbirth but surprisingly effective now. As I entered the second hour, the phone in my Paris hotel room rang. It was my boss, who wanted to discuss covers or something, I can't remember what. I felt like he could see my indolence right through the phone. I leapt off the massage bed, wrapped myself in a towel, and tried to disguise my drowsy voice. That was the last I saw of Mohammed.
From then on, my beauty strategy, with few exceptions, was speed above all. And it seems as if my timing was suddenly right. The current drive for instant gratification in beauty, where results have to be visible immediately— on Instagram—have changed beauty habits. The biggest time suck in women's lives, the daily slog of blow drying, is now a near relic, replaced by a few shots of dry shampoo and a quick tousle. Anti-aging creams and their promises to prevent something that no one can see are too abstract for this spirit, and sales have tumbled. The products are built on faith, and faith seems to be in pretty short supply today.
And yet beauty behavior is illogical and contradictory. The new trend is to lavish time on washing our face — double and tripling cleansing, morning and night — instead of skimming off our makeup with a wipe as we lie half-asleep in bed. Maybe we have to put more time into washing because there's so much more makeup to remove: primers, foundation, contouring creams, highlighting sticks, and brow powders, plural, that were unheard of a decade ago. We're slow and fast, careful and slapdash.
Maintaining our looks is a constant war against time — a long fight that we inevitably lose. But even the small quotidian battles give the illusion that we have more control over time than we do. I still prefer not to dwell in the mirror for too long; there are no contour creams or highlighting sticks in my makeup bag. The promise of a more beautiful me could be fulfilled, but I'll never know. Twenty-one days is far too long for the task.
How about 21 seconds? Here's a beauty regimen built for speed: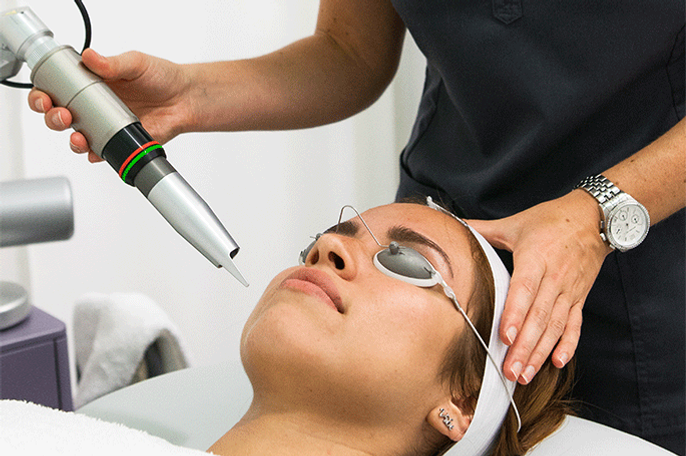 Skin Laundry facial
In 15 minutes, start to finish, this facial combines a YAG laser and intense pulse light to clean skin, kill bacteria, and give collagen and elastin production a kick-start.
Price: $65 at Skin Laundry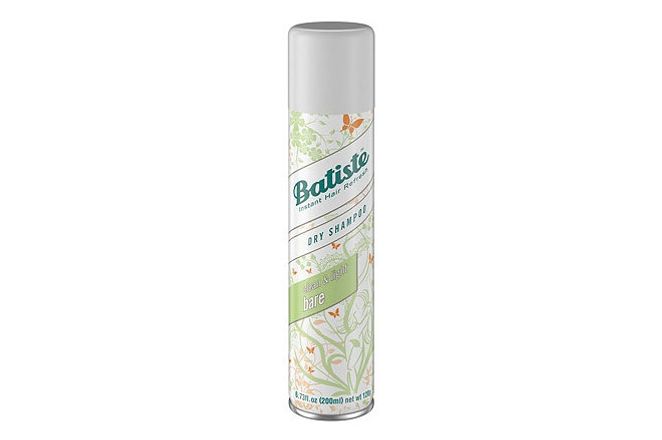 Batiste Dry Shampoo
This blasts oily roots and adds volume without loading hair with powder residue. The original has the freshest scent and the happiest packaging.
Price: $8 at Dermstore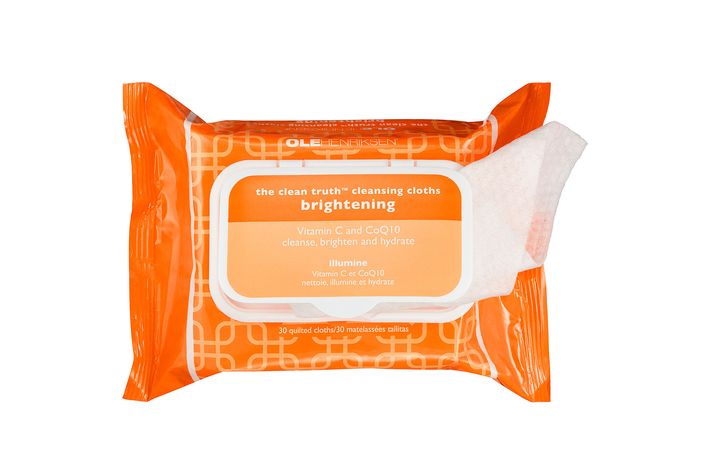 Ole Henriksen The Clean Truth Cleansing Cloths
These wipes are moist enough to remove makeup but not oily or drippy. They also give a dose of vitamin C, which is why they're labelled "brightening" and why they have a strong orange scent.
Price: $15 at Sephora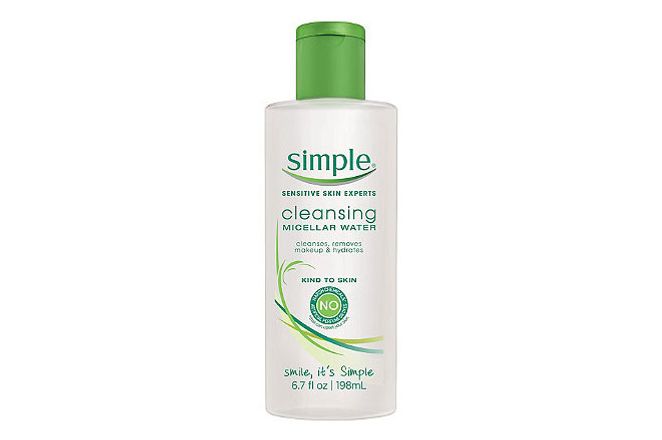 Simple Cleansing Micellar Water
Feels like water, removes makeup as effectively and quickly as an oil.
Price: $9 at Target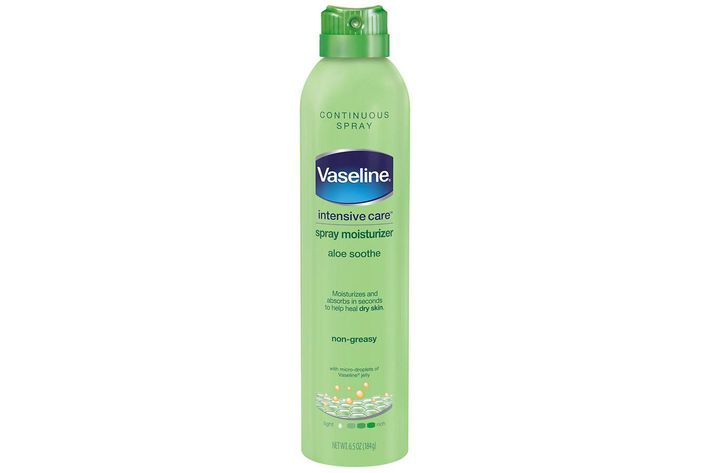 Vaseline Intensive Care Continuous Spray Moisturizer in Aloe Soothe
Works in seconds, even when you hold the can upside down. Plus, it allows you to spray your back without becoming a contortionist.
Price: $9 from Walgreens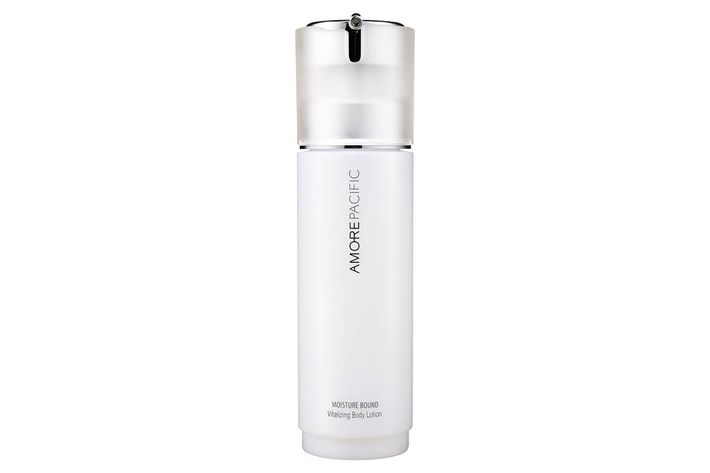 Amore Pacific Moisture Bound Vitalizing Body Lotion
One of the few high-end body lotions that comes in a pump with no cap to remove, which probably saves a few seconds — but seconds count.
Price: $100 at Neiman Marcus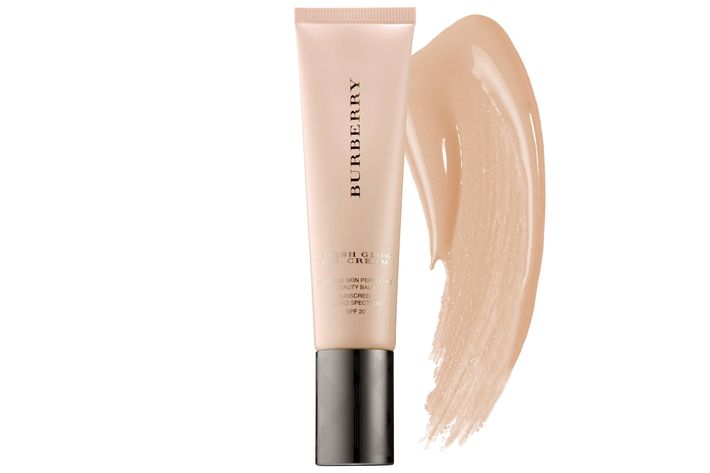 Burberry Fresh Glow B.B. Cream
It goes on quickly, evens out skin without looking heavy, and adds moisture. One downside: It only comes in three shades.
Price: $44 at Sephora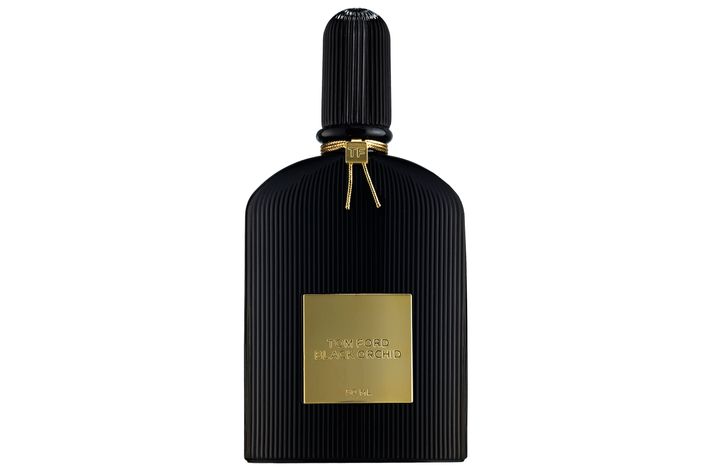 Tom Ford Black Orchid
If you're leaving the office for dinner in a frenzy, spray this in the air and walk through it. It's strong to last long, but it will make you feel calm and sexy immediately.
Price: $120 at Neiman Marcus