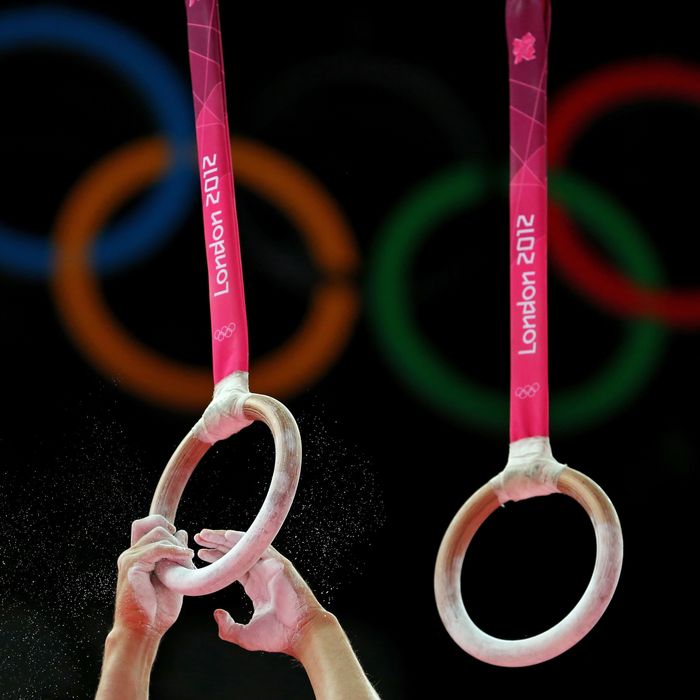 Photo: Ronald Martinez/Getty Images
A nine-month investigation by IndyStar has turned up startling revelations about the rate of reported sexual abuse from young gymnasts across the country. The newspaper uncovered that, in the past 20 years, 368 gymnasts alleged sexual abuse by a total of 115 coaches and other adults they worked with, nationwide. Also troubling were the findings that coaches who were accused of sexual abuse were allowed to move from gym to gym.

The allegations included coaches who photographed 6-year-olds in the nude and another coach who reportedly had daily sex with a 14-year-old.

One former coach, Jeffrey Bettman, was caught with child pornography in 2012 and pleaded guilty earlier this year. Over the course of that investigation, it was discovered that he had made 469 videos of 49 of young gymnasts using secret cameras in gym locker rooms. He had previously been fired from gyms for "creepy behavior," while a parent alleged that he had molested her child. However, he was able to keep coaching at gyms certified by USA Gymnastics, the national governing body of gymnastics.

USA Gymnastics' released a statement to IndyStar saying, "We are saddened when any athlete has been harmed in the course of his or her gymnastics career."

One former president of USA Gymnastics, Mike Jackie, told IndyStar that because of the subjective judging in gymnastics, many people stay quiet about controversial matters in the sport so as not to potentially harm their chances at getting to the Olympics. "There's paranoia at all levels. It's hard to take a stand," he said.