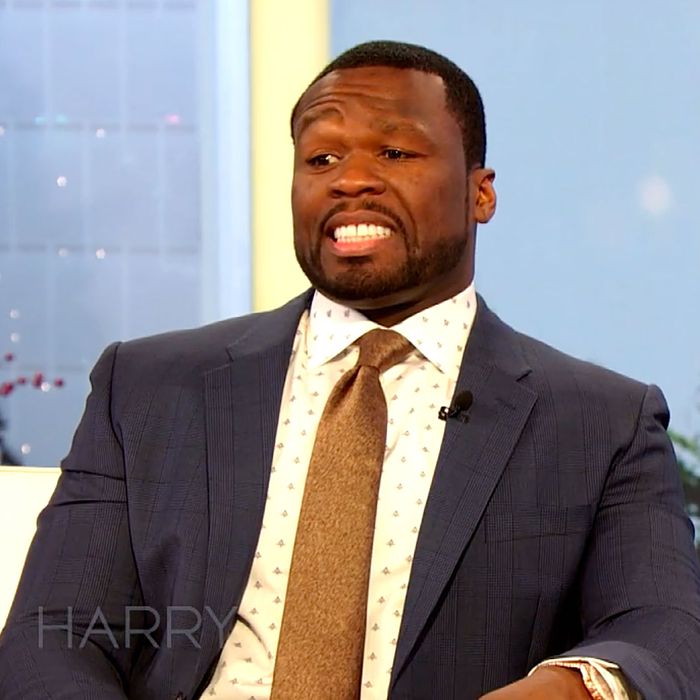 50 Cent on Harry.
Photo: Courtesy of YouTube/HARRY
Yesterday, 50 Cent appeared on Harry Connick Jr.'s talk show, Harry, and the two discussed how difficult yoga is. The rapper and Power star said, "I thought I was going to stretch in a sauna, just stretch and have a good time." Far from it.

"It started out good and then the ladies started going faster and faster," he continued. "It was difficult moves for you to put your body in different spaces and stuff and I was like, 'what?' and I'm looking around to see if other people are having the same experience."
"You see these hot girls going in the room with the yoga mat," he says. "You're like, 'I can do that, whatever they doing in there.' No, you can't."
And that was the very last time a man ever underestimated women.