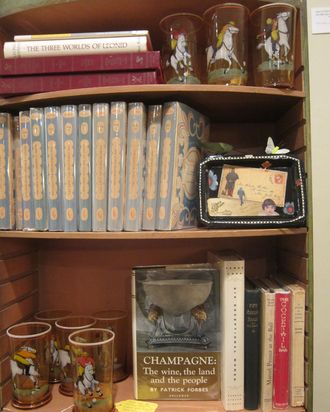 The holiday show, open through December 24.
Photo: Wendy Goodman
For extremely last-minute shoppers based in New York, might we suggest heading over to Jane Stubbs and Emily Evans Eerdmans's holiday pop-up at Eerdmans Fine Art for surprising gifts like hand-painted candle shades, Susan Minot découpage, and pug pillows?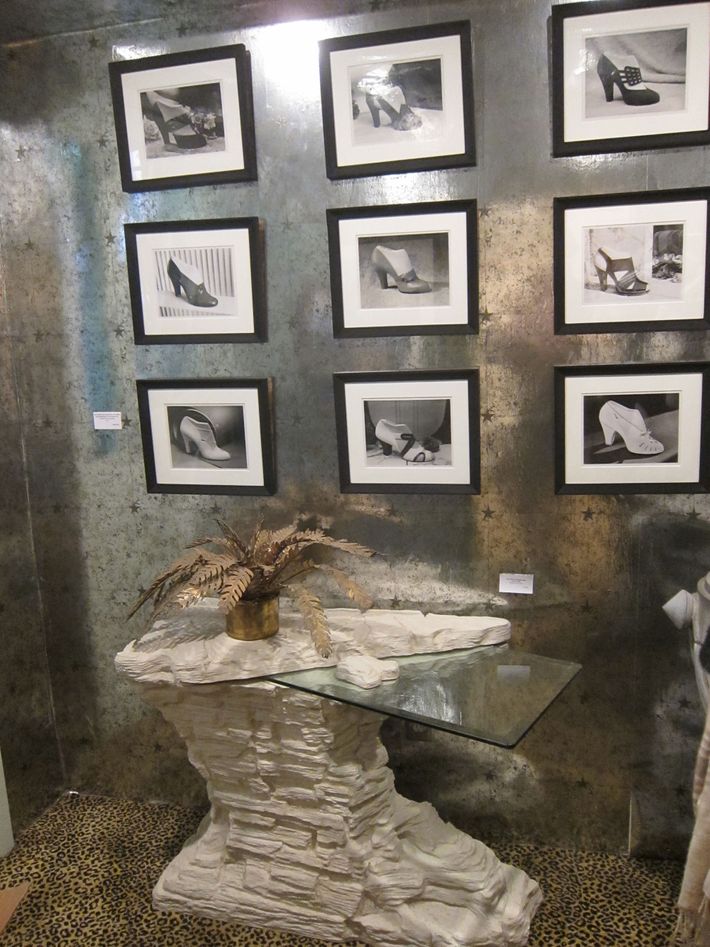 Beyond her talent for sleuthing out rare books and prints and curating private libraries, Jane Stubbs has always conjured up magical spaces that speak to the art of friendship and conversation. Design historian Emily Evans Eerdmans, author of The World of Madeleine Castaing and a teacher at the New York School of Interior Design, shares Stubbs's curatorial connoisseurship, so together they have collaborated on a series of pop-up exhibitions at Eerdmans Fine Art (14 East 10th Street). Here, for their holiday show, open through December 23 from noon to 6 p.m., the entrance foyer of their gallery features John Stuart Cloud's shoe photographs, commissioned by Thomas Taylor and Sons, 1947.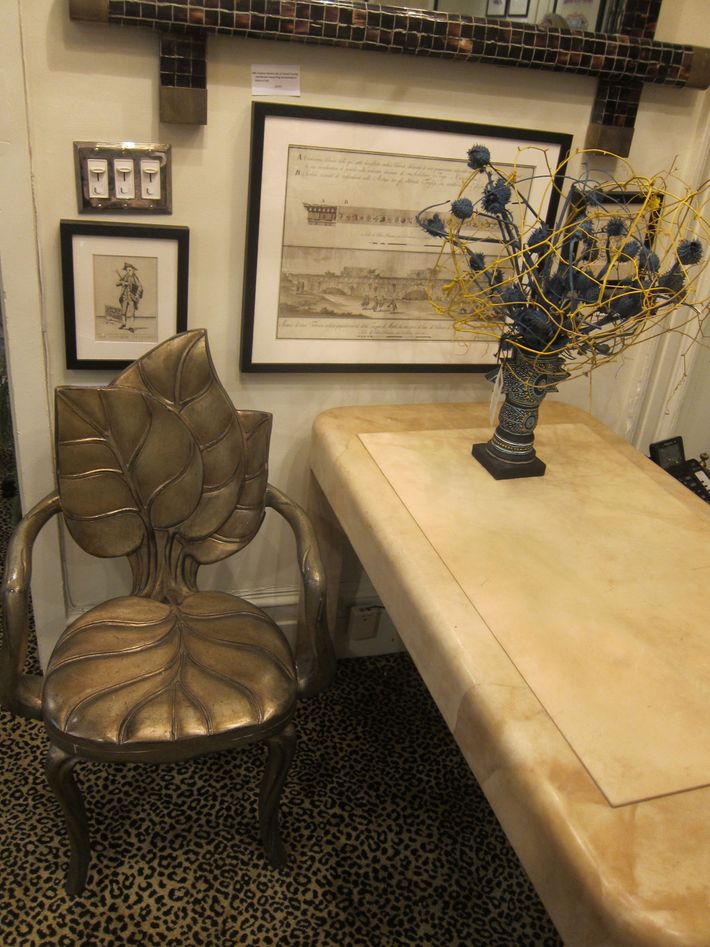 "Everything is for sale — the furniture, too!" Eerdmans says, as I cast my eye on this goatskin backgammon table by Karl Springer and a pair of 1970s gilded chairs, one seen here, by David Barrett. The wall-to-wall leopard carpet by Stanton is an ode to Madeleine Castaing, the late French designer, who used it lavishly in her Parisian home.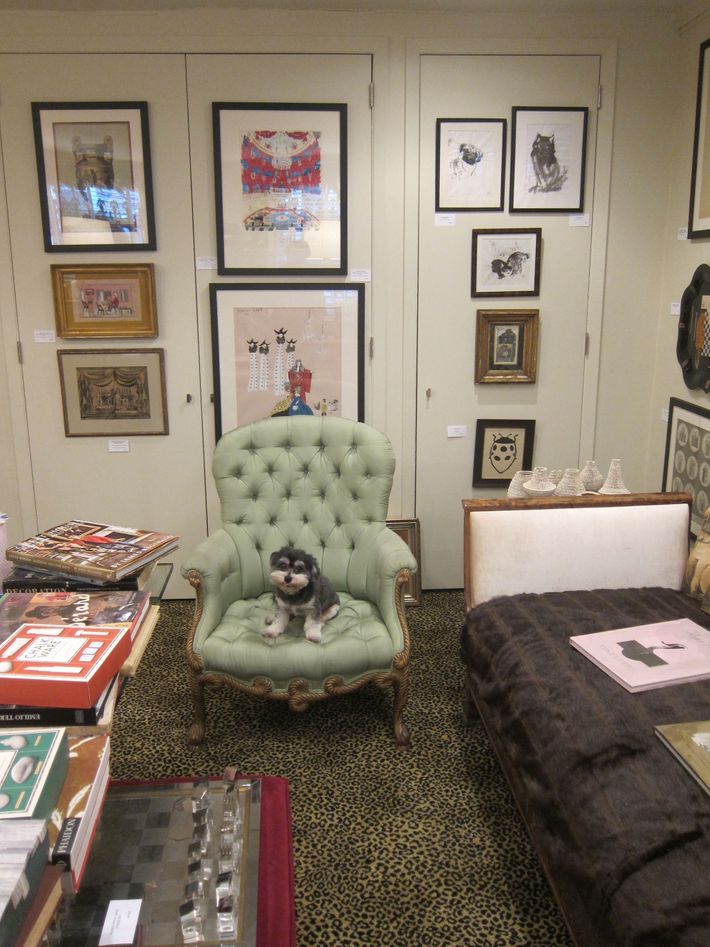 Oh, hello, Ursula. Stubbs's Havanese has the run of the space, lounging on this 19th-century Napoleon III giltwood bergère. James Reginato's new book, Great Houses, Modern Aristocrats, published by Rizzoli, is on the table, along with a hard-to-find book on Christian Bérard, complete with its cover, and Matt Austin Studio's chalkware.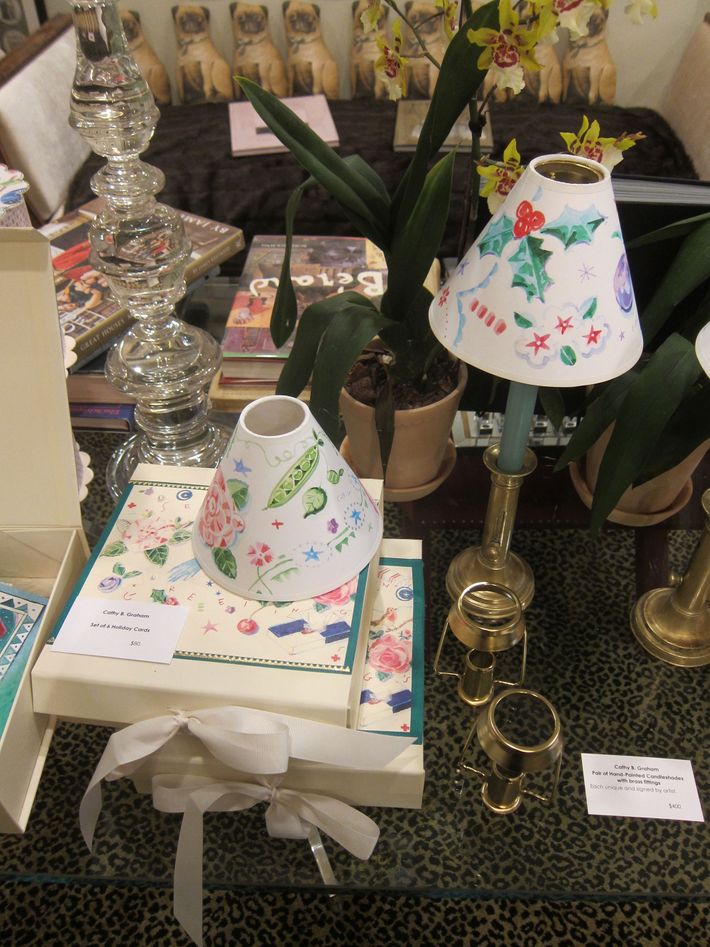 Artist and floral magician Cathy Graham has done a collection of holiday cards and hand-painted candle shades. I also had my eye on a gorgeous pair of massive glass candlesticks (one seen here on the left).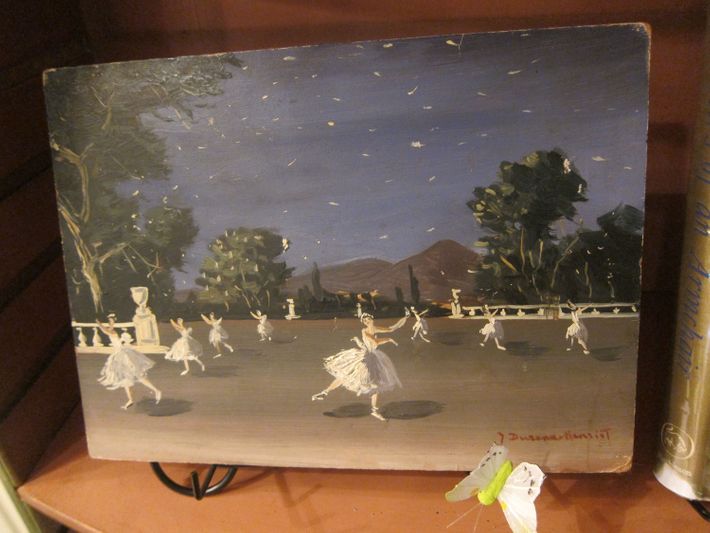 This enchanting little painting on wood board is just one of many one-of-a-kind finds on display.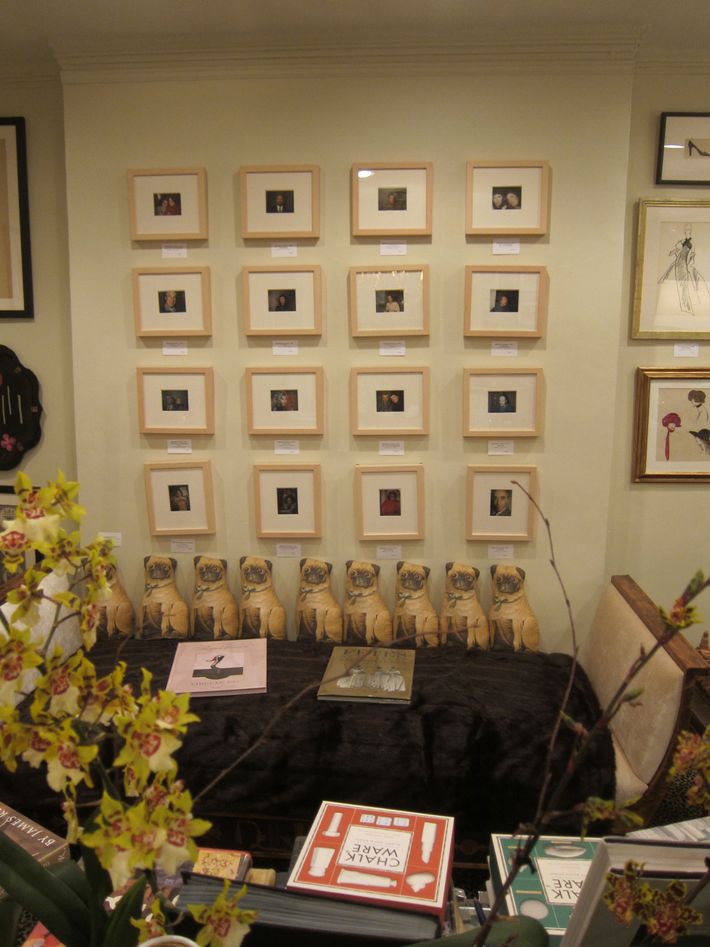 Framed Polaroids by Andy Warhol superstar Brigid Berlin hang over the daybed set with pug pillows that Jane commissioned.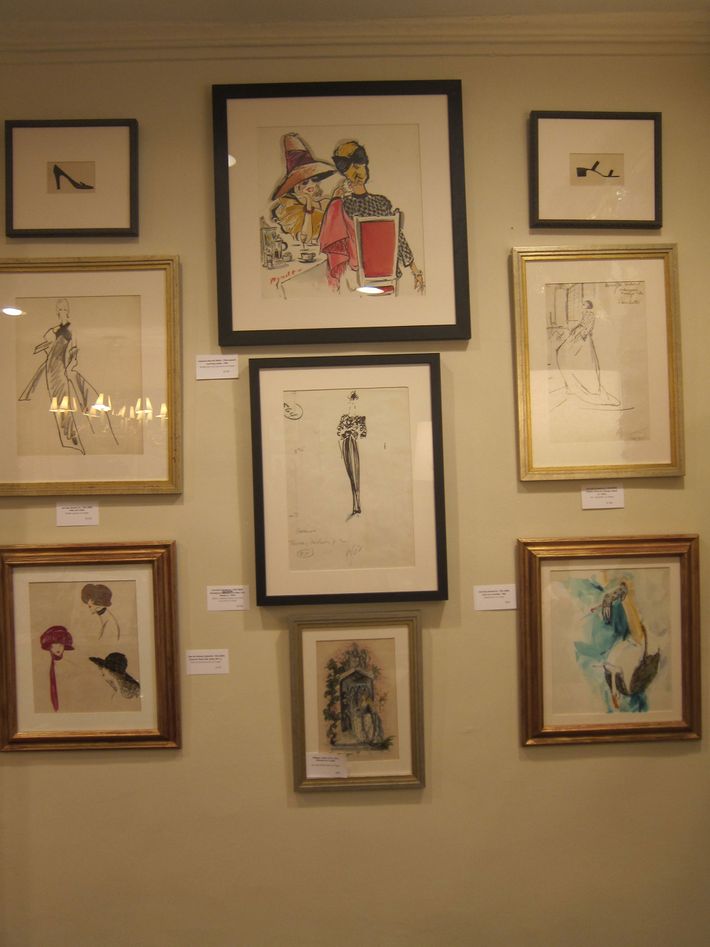 Drawings and paintings by Joe Eula, Lawrence Mynott, Philippe Jullian, and José de Zamora grace the walls.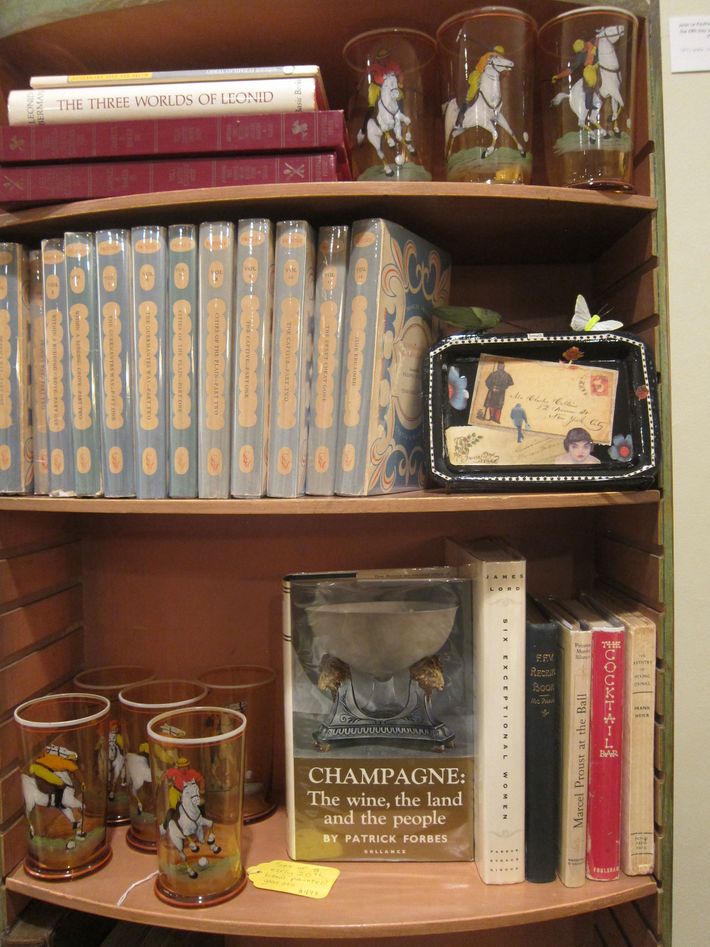 Who knew that author Susan Minot is also an artist who loves making découpage? The little tray seen here, next to a full set of Proust's Remembrance of Things Past, is hers. So many treasures here in this little space, and so little time left to shop!