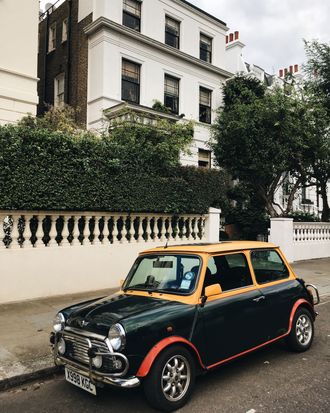 Photo: Ana Alexandra Moga
Weekend With is an ongoing Instagram series that features people we like photographing places we'd like to be. Follow @thecut on Instagram to join in, and tag your photos with #weekendwith when you travel somewhere new.
Ana-Alexandra Moga is an engineering manager at Facebook in London. Her bright photos on Instagram capture weekends spent traveling, drinking coffee, and exploring her home base. There are lots of pastries, cheese toasties, and cups of tea on her feed, which make even the rainiest days feel perfectly quaint.
Siobhan Ferguson is an Irish former banker living in West London with her husband and three young boys. She is a social-media photographer and the founder and editor of three Instagram feeds: @siobhaise, @prettycitylondon, and @theprettycities.