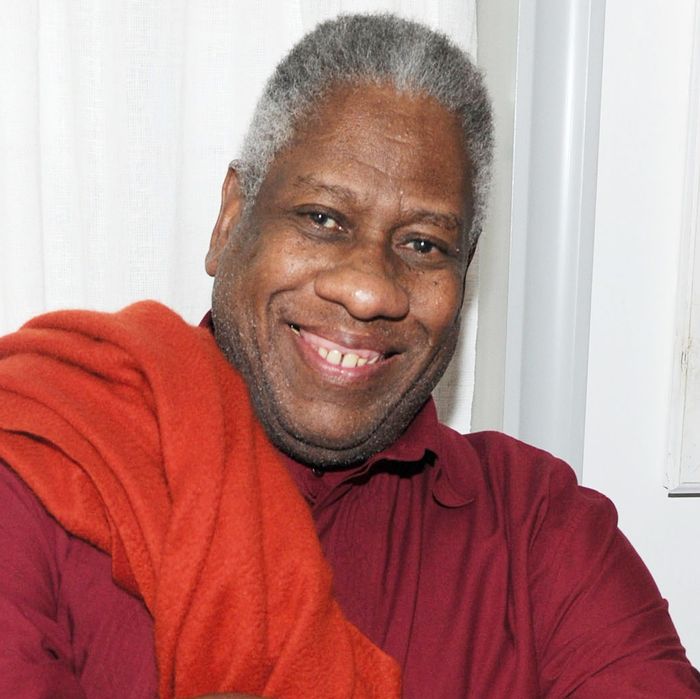 André Leon Talley.
Photo: Craig Barritt/Getty Images for New York Magazi
On the heels of Tommy Hilfiger, Tom Ford, and Sophie Theallet, another fashion insider has weighed in on Melania Trump. Vogue contributing editor André Leon Talley spoke to the Daily Mail about the future First Lady, whom he styled for her 2005 wedding, shortly after the big day was featured on the cover of Vogue. Talley said she would make a "wonderful" First Lady and compared her to predecessors Jackie Kennedy, Michelle Obama, and Laura Bush.

"I hope there will be a great, great Trump presidency … Melania will be one of the great stars in the administration," he said. "She stands for individuality, that's what makes her special. She's tall, she's proud and very articulate."
Talley has previously spoken out about the election, telling a Variety reporter in April that "There are some things [Donald Trump]'s said I certainly don't agree with, but I admire him for doing what he has done." His next run-in with Hillary supporter Tom Ford ought to be interesting.