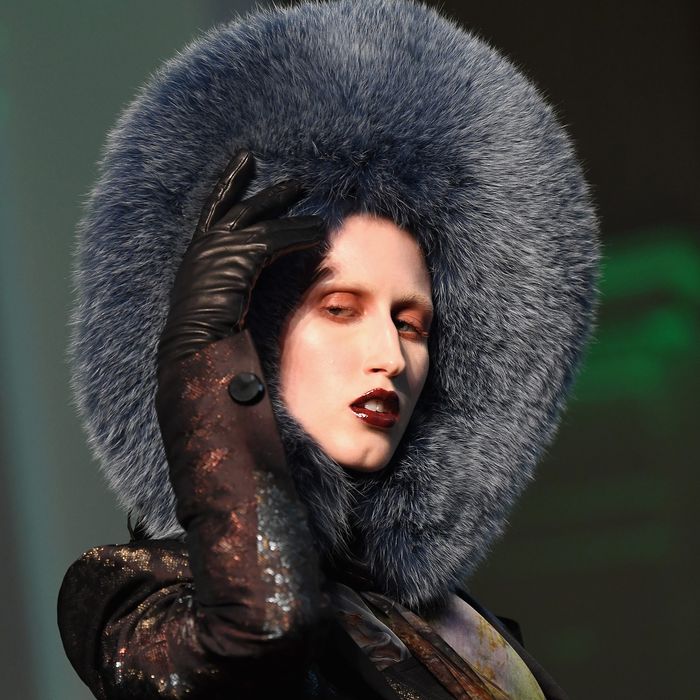 Anna Cleveland
Photo: Pascal Le Segretain/Getty Images
While practically every fashion figure seems to have their own documentary now, there's at least one who won't be gracing our screens anytime soon. Model Anna Cleveland, known for her over-the-top runway presence and fashion pedigree (her mother is the legendary Pat Cleveland), is at the center of a new lawsuit about a proposed documentary on her life. According to Women's Wear Daily, the production company All in the Works has filed suit against Cleveland to recoup over $350,000 in filming expenses after the model allegedly backed out of the project midway through.

According to court filings, the filmmakers planned to track the model through a year in her life, including this past Fashion Week, and interview such designers as Karl Lagerfeld and Jean Paul Gaultier. They claim that after filming for four months, they were "stonewalled" by Cleveland and her agency, Next Models, during Milan and Paris Fashion Weeks.

We've reached out to Cleveland's agent and to All in the Works' lawyer for comment and will update this when we hear back.