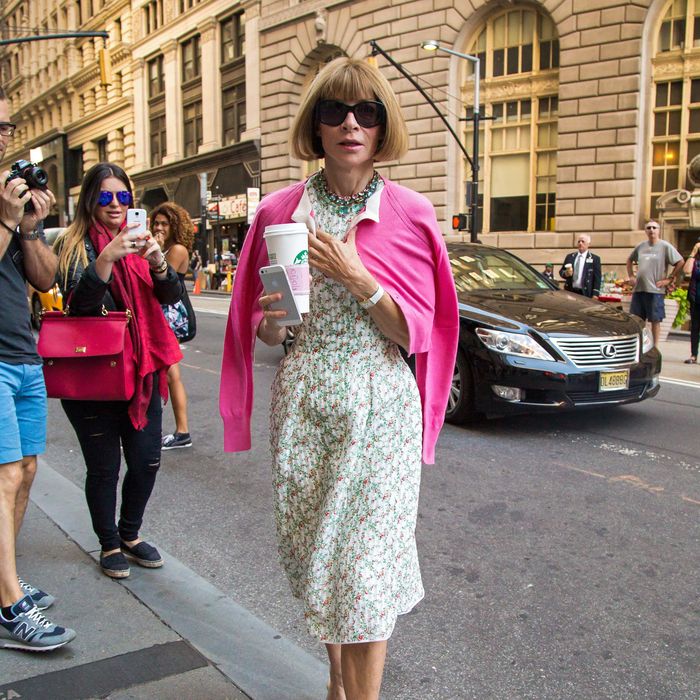 Anna Wintour.
Photo: Alessio Botticelli/GC Images/Getty Images
Gather 'round, children, for a terrifying tale of what happens when you don't have interns or multiple assistants. A "fashionista" told "Page Six" that Anna Wintour was at an unidentified Starbucks Thursday ordering her own ever-present venti coffee, just as the plebians do.
"I was shocked — she didn't even have sunglasses on," said the source. "Even the baristas were like, 'That was the lady from Vogue.'" Did they spell her name correctly, though?