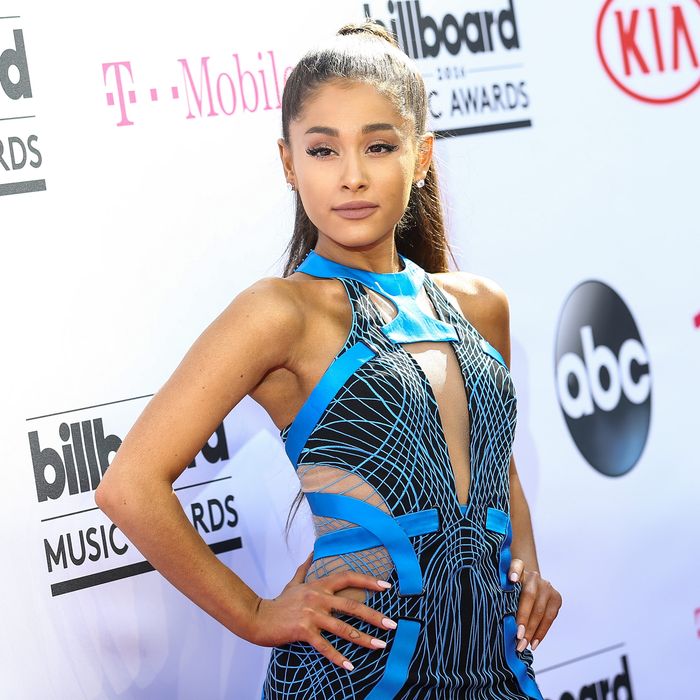 Ariana Grande.
Photo: John Salangsang/BFA.com
On Tuesday night, Ariana Grande was picking up food with her boyfriend, Mac Miller, when a man started talking about her as if she were a "piece of meat." The singer took to Twitter to share her experience, saying she felt "sick and objectified" after the encounter.
Grande and Miller were approached by the aggressively enthusiastic fan while the couple sat in their car, the singer wrote on Twitter. "I thought all of this was cut [sic] and exciting until he said 'ariana is sexy as hell man i see you, i see you hitting that!!!" Grande wrote that, while the encounter "may not seem like a big deal" to some people, the comment made her feel uncomfortable.
"Things like [sic] happen all the time and are the kinds of moments that contribute to women's sense of fear and inadequacy. I am not a piece of meat that a man gets to utilize for his pleasure. I'm an adult human being in a relationship with a man who treats me with love and respect."
She added that it breaks her heart to see so many young people using these phrases with each other and "objectifying women with such ease." Talking about it on Twitter is her way of fighting back, she explained:
"We need to talk about these moments openly because they are harmful and they live on inside of us as shame. We need to share and be vocal when something makes us feel uncomfortable because if we don't, it will just continue. We are not objects or prizes. We are QUEENS."