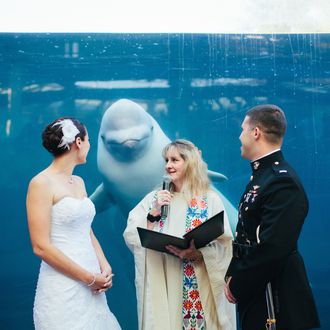 Wedding trends come and go constantly, and rarely do they make much sense. Sand sculptures? Harry Potter? Donkeys? What will ye Pinterest gods unleash upon us next?

Well, here's something. While Google-image searching "Mystic Aquarium whales" the other day, as one does, I came across a photo of a beluga whale peering at a wedding that was taking place outside their tank. To completely anthropomorphize the whale, they looked like they were watching the love of their life marry someone else. (Are you sad now? Good.)
Curious, I typed "beluga whale wedding" into the search bar, and found several other examples. All of them, save for the last one, were taken at the Mystic Aquarium, in Connecticut, evidently the country's premiere destination for whale weddings. One of the photographed whales had gone viral already, back in 2013.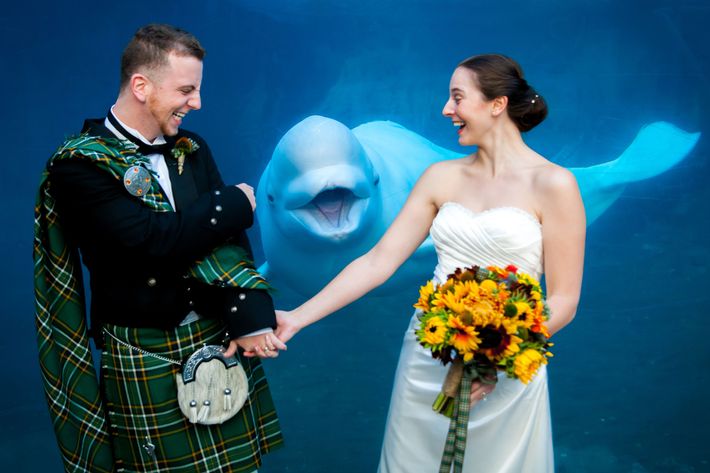 Or perhaps these are pictures of the same whale —the same highly complex, intelligent creature forced to witness wedding after wedding, drunk aunt after drunk aunt dancing to "Twist & Shout" continually photographed and not even allowed to partake in the hors d'oeuvres spread.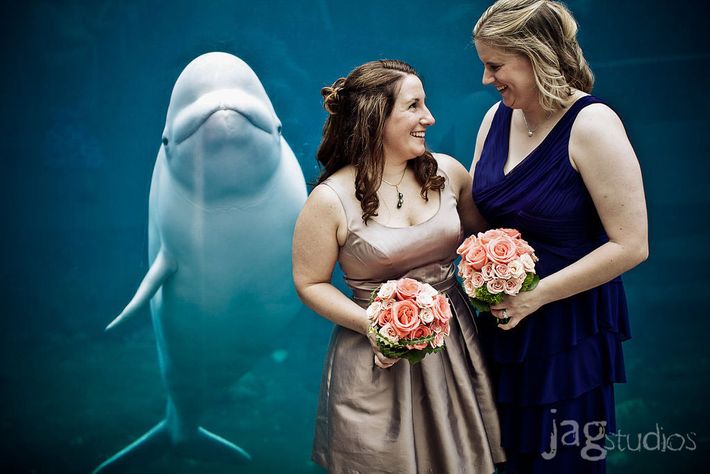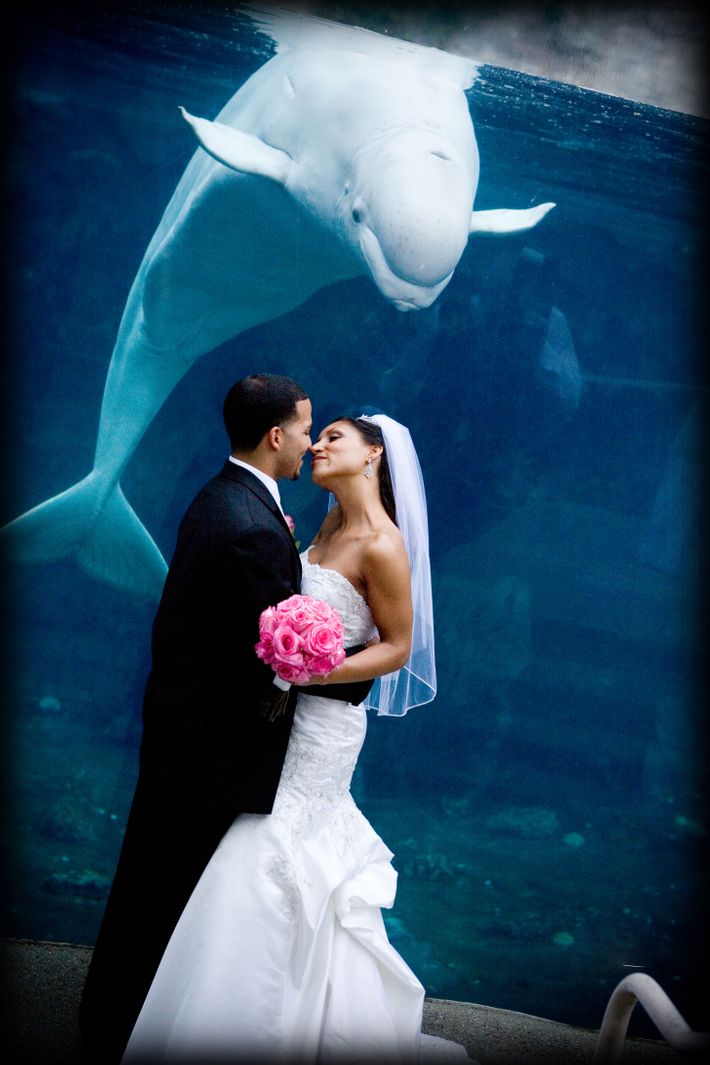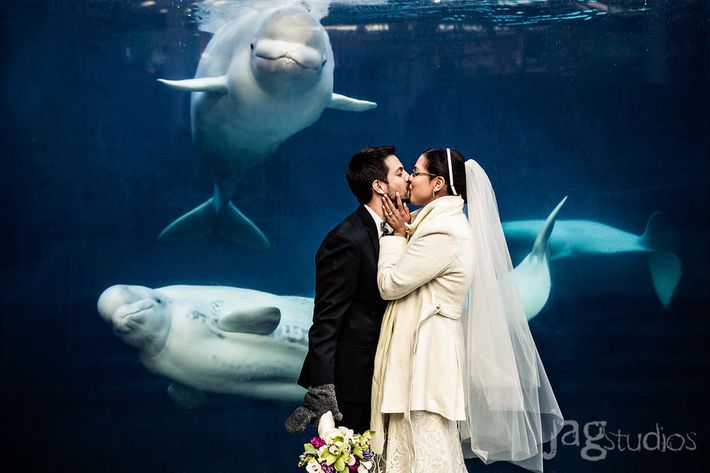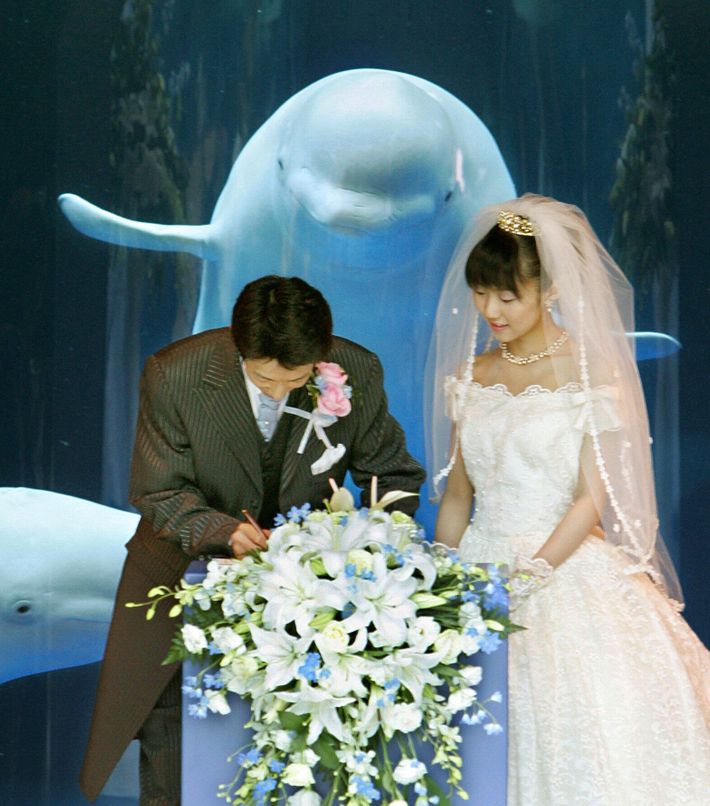 The Mystic Aquarium did not return requests for comment, perhaps because they were worried I was turning it into a Blackfish-type exposé about whale weddings. The whale did not respond to my inquiries either.