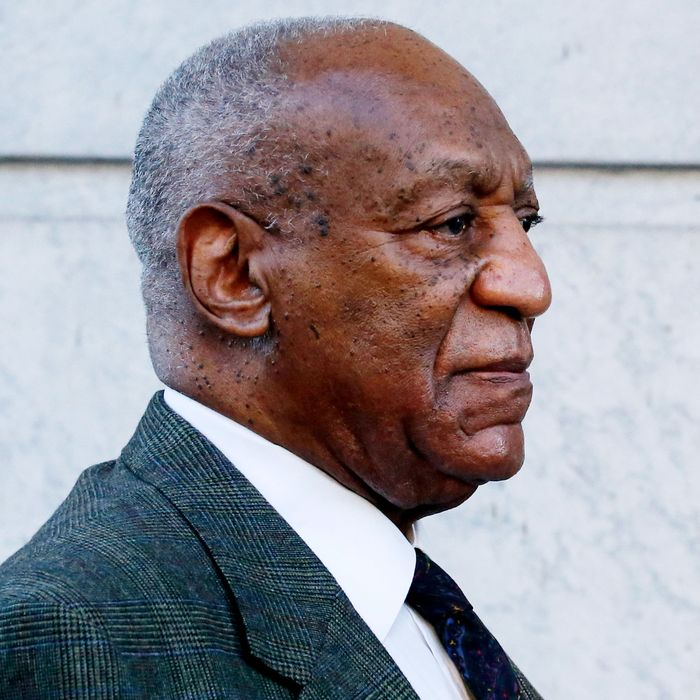 Bill Cosby arrives at the Montgomery County courthouse.
Photo: KENA BETANCUR/AFP/Getty Images
In 2005 and 2006, Bill Cosby was questioned by lawyers for Andrea Constand, a former Temple University basketball manager who said Cosby sexually assaulted her in 2004. In his deposition, he admitted to giving drugs and alcohol to women he wanted to have sex with.
"I give her quaaludes," Cosby told the lawyers. "We then have sex … I don't hear her say anything … And so I continue and I go into the area that is somewhere between permission and rejection."
Cosby's lawyers have argued that the deposition shouldn't be used in Constand's case (she's filed criminal charges against the actor in the state of Pennsylvania) because Cosby only agreed to testify after being promised he wouldn't be charged. But Montgomery County judge Steven O'Neill found that "there was neither an agreement nor a promise not to prosecute, only an exercise of prosecutorial discretion," according to NBC.
O'Neill's ruling settles one of two pre-trial issues — the other is whether other women who say Cosby sexually assaulted them will be allowed to testify to prove a pattern of behavior. According to NBC, prosecutors hope to call on as many as 13 women to testify. Arguments on the issue are set for next week.