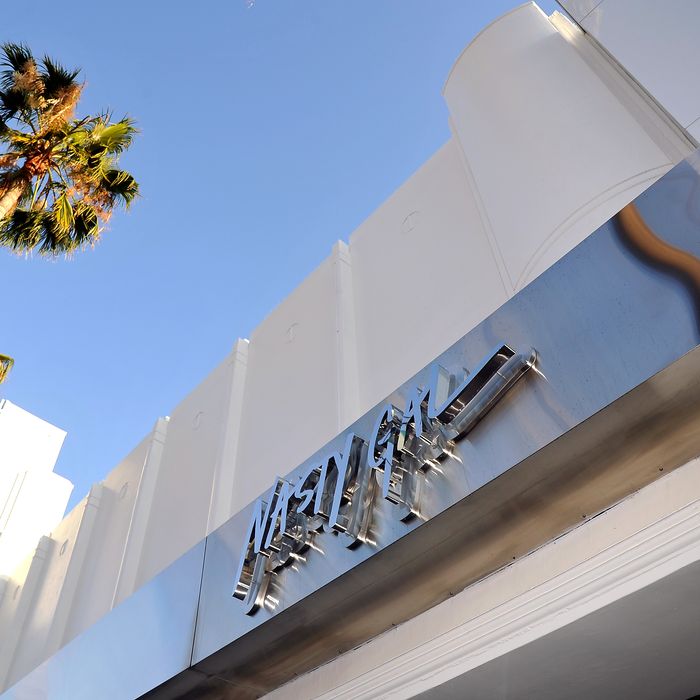 Nasty Gal's L.A. store.
Photo: John Sciulli/Getty Images for Nasty Gal
Nasty Gal might just end up becoming one of 2016's many zombie brands. The company filed for bankruptcy last month, but it could get a stay of execution. The Telegraph reports that the ten-year-old brand that made #GirlBoss a thing already has at least one suitor, in the form of Manchester-based online retailer Boohoo. (It seems Boohoo is on the hunt: It recently snapped up a majority stake in another fast-fashion brand, PrettyLittleThing.)

Boohoo — known for its collaborations with singer Charli XCX and model Jordyn Woods — has a similar audience to Nasty Gal, namely trend-loving women in their teens and 20s. It has put in the first bid to acquire the company for what could end up being $20 million. If successful, Boohoo would acquire all of Nasty Gal's intellectual property, but not its operating costs. So, not to worry — your primo source for crop tops and bodysuits isn't going anywhere soon.