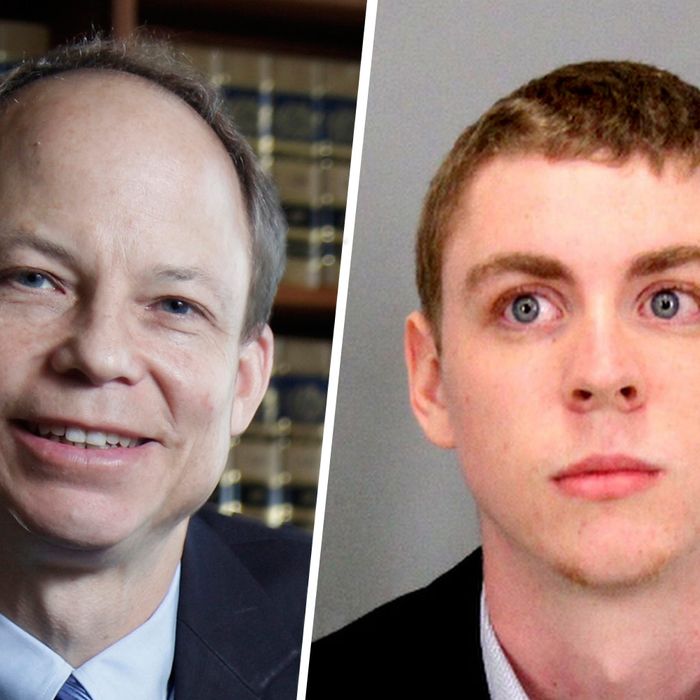 Aaron Persky; Brock Turner.
Photo: AP
In June, ex-Stanford swimmer Brock Turner was sentenced to six months in jail though he had been convicted of three counts of sexual assault and was facing up to ten years in prison. (Turner only ended up serving three months.) There was a massive backlash against Judge Aaron Persky, who handed down Turner's sentence with the explanation that "a prison sentence would have a severe impact on him." On Monday, Persky was cleared of misconduct in the Turner case by the Commission on Judicial Performance, an independent state agency in California.

The commission wrote that Turner's sentence was within "parameters set by law and was therefore within the judge's discretion." Further:
"The commission has concluded that there is not clear and convincing evidence of bias, abuse of authority, or other basis to conclude that Judge Persky engaged in judicial misconduct warranting discipline."
Over the summer, organizers started a campaign to unseat Persky. In June, he was removed from a sexual-assault case later; in August, Persky recused himself from a different sex-crimes case amid all the controversy and moved to civil court.