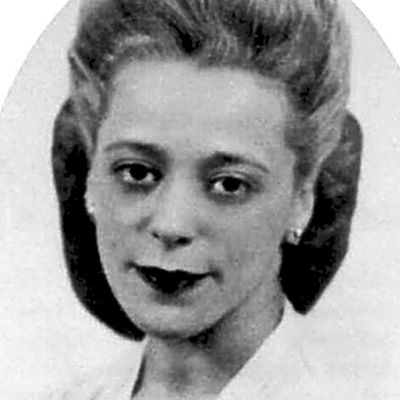 Viola Desmond.
Photo: Wikimedia Commons
Canada, the country that brought us male feminist meme Justin Trudeau, announced on Thursday that black-rights activist Viola Desmond has been selected as the first Canadian woman to appear on its $10 bill.
Desmond is often called "Canada's Rosa Parks," though perhaps Parks should be called "America's Viola Desmond." On November 8, 1946, Desmond defiantly sat in the "whites only" section of a movie theatre in Nova Scotia — nine years before Parks refused to give up her seat on a bus, CBC reports. As black people were only allowed to sit in the balcony of the theater, Desmond was sent to jail for her "crime."
She was convicted of defrauding the province out of the difference in cost between the upstairs and downstairs ticket — a tax of one penny. However, Desmond had actually asked to pay the difference, according to CBC, and she was released after paying a $20 fine and court costs of $6. She later appealed her conviction and lost, though Desmond was granted a free pardon posthumously in 2010.
Canadian finance minister Bill Morneau and Bank of Canada governor Stephen Poloz announced her selection to the purple $10 bill at the Canadian Museum of History in Gatineau, Quebec. She will replace Sir John A. MacDonald, the country's first prime minister, starting in 2018.