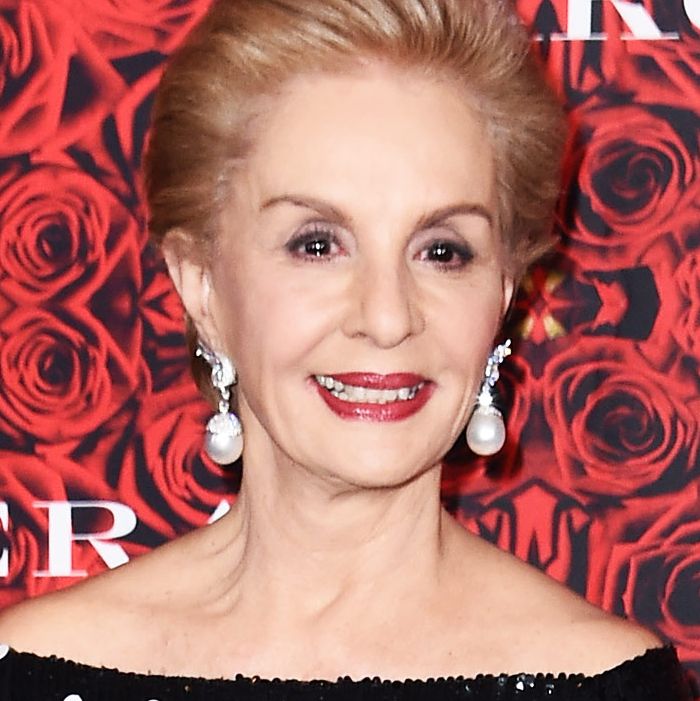 Laura Kim and Carolina Herrera.
Two classic American brands find themselves at loggerheads today. Carolina Herrera has filed suit against Oscar de la Renta over the issue of ODLR's incoming co-designer Laura Kim, according to Women's Wear Daily. The suit seeks to keep Kim from joining the brand until April, because, per a Herrera statement, Kim had signed a noncompete agreement when she was working as a senior designer at Herrera last year. The court has granted Herrera a temporary restraining order upholding Kim's noncompete. ("Page Six" says that Kim's lawyers are maintaining that the noncompete cannot be enforced because she was pushed out of the brand.)

At the time she joined Herrera, Kim had worked for de la Renta for 12 years, working closely with the late founder himself. She then launched the well-received, red-carpet-friendly label Monse alongside fellow ODLR alum Fernando Garcia. The two were hired as consultants for Herrera in October 2015, left in July, and were hired back at de la Renta as creative directors this past September, with their first collection set to appear this February.

However, the court filings reveal that the house of Herrera had been seeking a creative director as a replacement for the designer, who is 77. Kim said in an affidavit that she was offered the role. However, she said that "nobody had informed Ms. Herrera that she was being transitioned out and that Ms. Herrera intended to run CH as if she were the creative director." Kim also alleged that the designer told her, "Nobody knows you and nobody knows that you are here. I am more famous than you and have more powerful friends." Kim says that because of these roadblocks she resigned on July 8.
We reached out to a rep for Herrera, who referred us to the company's official statement on the matter: "At all times, Carolina Herrera was faithful to the letter and spirit of our agreement, and we will continue to ethically and forcefully protect our business interests. Our focus now remains on continuing to introduce new collections that embody the spirit of timeless elegance and refinement for which Carolina Herrera is known." We have also reached out to a rep for de la Renta and will update this when we hear back.
Whatever the current bad blood between Kim and her former employer, it seems she was, at least, an asset to the house: In the court filings, the brand says that the collection Kim worked on, resort 2016, was "the most commercially successful ever in its 35-year history."