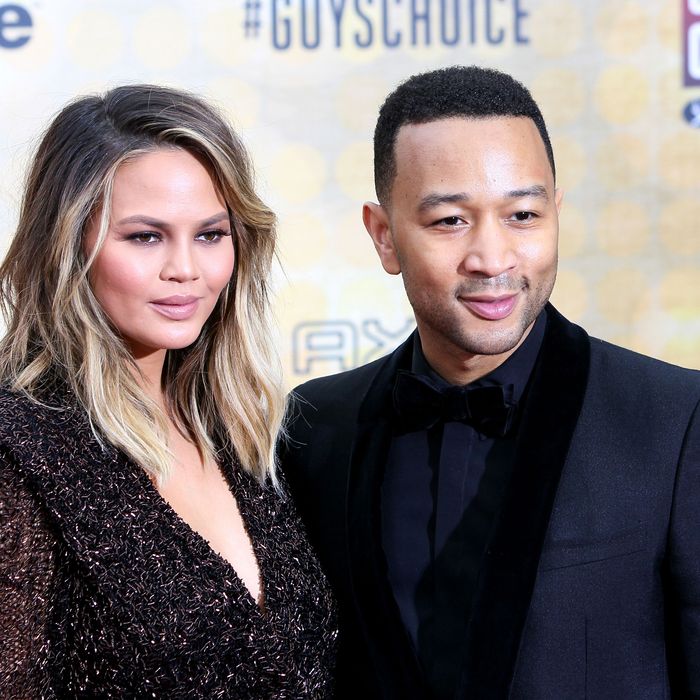 Photo: David Livingston/Getty Images
Chrissy Teigen may have just been having some fun when she and baby Luna paid a visit to Santa Claus for a traditional holiday photo. But the resulting family snapshot — sans John Legend, who was abroad — proves there's a clever and simple way to include a missing parent in a photo. As in, just make sure to have a spare body on hand to hold up a mask of said missing parent. For Exhibit A, please see below:

And thus, with a simple solution, Teigen presented busy parents everywhere with a nice trick for ensuring no one is ever missing from a child's obligatory photo op with Santa.

* For the record, Legend merely tweeted "Savage" in response to Teigen's post. Is it the holidays or what?