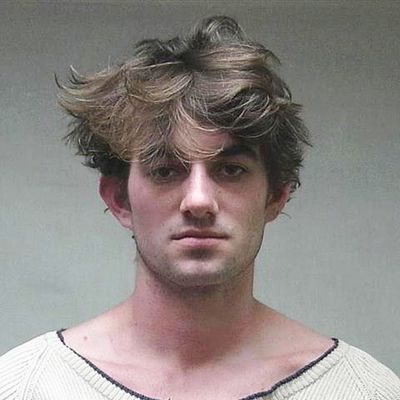 Conor Kennedy.
Photo: Pitkin County Jail
Conor Kennedy, Robert F. Kennedy's grandson and Taylor Swift's ex-boyfriend, was arrested on Thursday night after getting into a fight outside the Bootsy Bellows nightclub in Aspen, Colorado. According to police, he and another man were "rolling around on the ground" and Kennedy punched him in the head several times. He was booked on a disorderly conduct charge and will appear in court on February 22.
His father, Robert Kennedy Jr., told the Aspen Times that the fight occurred because Conor defended a gay friend of his who was called a homophobic slur. He reportedly asked a group of men to apologize after they did so, and while a couple of them did, about an hour later, they started using the slur again, which is what prompted the fight.
"Conor has always reacted against bullying. I'm happy he stood up for his friend," his father added.