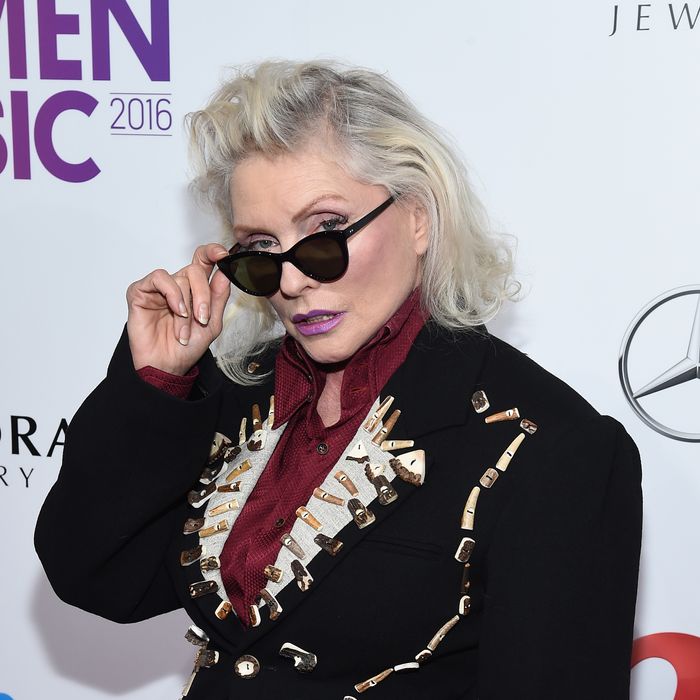 Life goals.
Photo: Ilya S. Savenok/Getty Images for A+E
Artist Shepard Fairey and New York City punk/pop queen Debbie Harry are collaborating on a special, limited-edition line for women as part of Fairey's Obey fashion label.

"I've been a Blondie fan my whole life and have collaborated with them in the past, which has been a dream come true. But working with Debbie on this project has been totally inspiring," Fairey said in a statement. "She's been very involved and hands-on for the whole process, just another display of her incredible talent."
Fairey previously designed Debbie Harry Obey hoodies and screen prints inspired by a photo of her by bandmate Chris Stein and a silkscreen of her by Andy Warhol. In addition to this fall collaboration, he also has "a big solo project" in Los Angeles coming up in 2017.
In addition to her considerable contributions to music, Harry has been a huge style inspiration for fans and fashion designers alike. Plus, she makes being a septuagenarian look awesome.