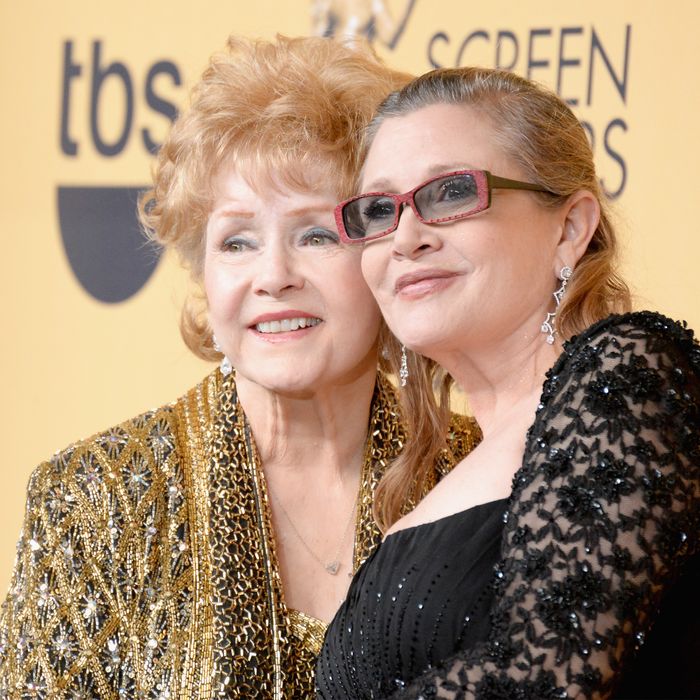 Debbie Reynolds (left) and Carrie Fisher (right).
Photo: Jeff Kravitz/FilmMagic/Getty
Debbie Reynolds reportedly suffered a "possible stroke" and was rushed to the hospital on Wednesday, the day after the death of her daughter, Carrie Fisher, TMZ reports.
According to TMZ, Reynolds, 84, has been "distraught" since Fisher's death on Tuesday, which occurred just days after the actress suffered a heart attack on a flight from London to Los Angeles. Reynolds was reportedly at the Beverly Hills home of her son, Todd Fisher, to discuss funeral plans for her late daughter when the medical emergency occurred, prompting someone in the residence to call 911 around 1 p.m. EST.
"Family sources" told TMZ that they thought Reynolds may have had a stroke. An ambulance took Reynolds to a nearby emergency room.
We'll update this post as we learn more.