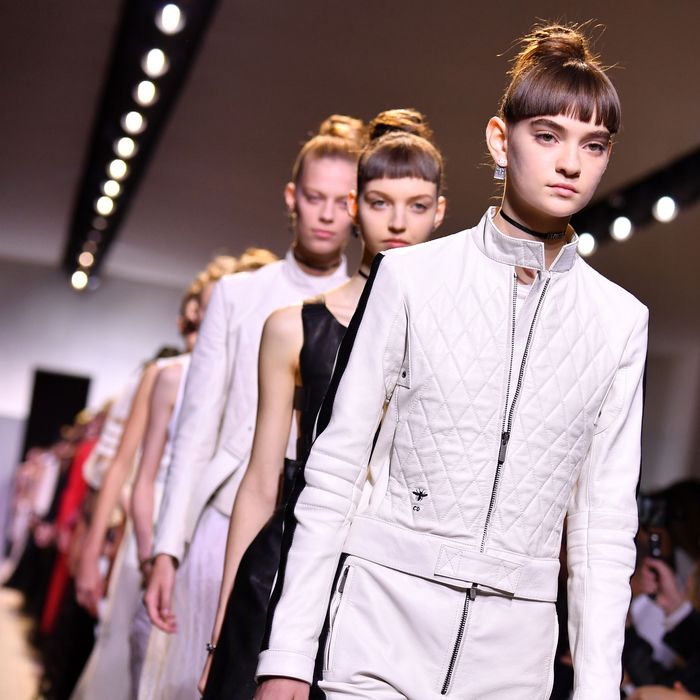 Chiuri's spring 2017 debut for Dior.
Photo: Pascal Le Segretain/Getty Images for Dior
New York Fashion Week is already promising to have a West Coast component, with Tom Ford, Tommy Hilfiger, Rebecca Minkoff, and Rachel Zoe all ditching their New York shows for L.A. (Palm trees do make a fetching runway backdrop.)
Now the westerly trend is spreading beyond New York designers, as Women's Wear Daily reports that Dior's Maria Grazia Chiuri — who just unveiled the first ad campaign under her stewardship — is said to be showing her cruise collection there come May 11. We reached out to a rep for Dior, who confirmed the report.
No other details, like location, were yet made available, but considering the house's penchant for dramatic settings like Blenheim Palace and Pierre Cardin's Palais Bulles, expect something extravagant.