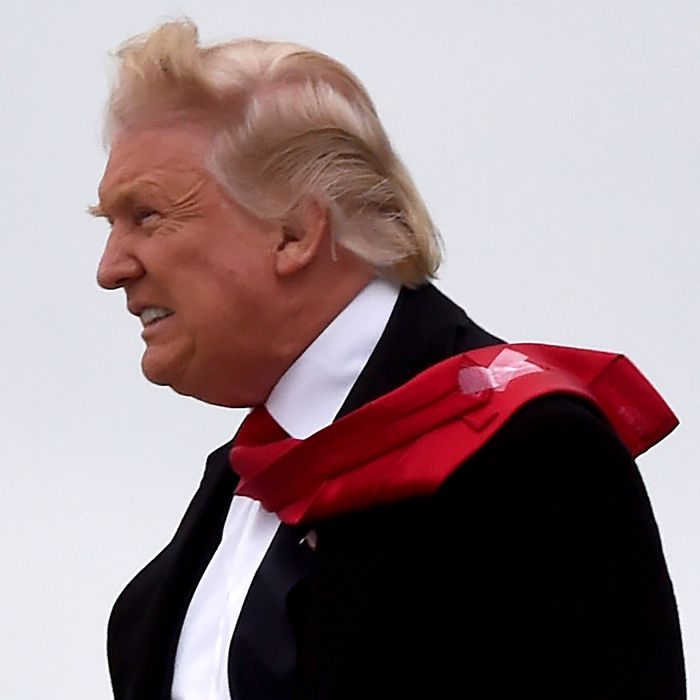 Donald Trump knows tie clips are for the Establishment.
Photo: TIMOTHY A. CLARY/AFP/Getty Images
In addition to upending American politics as we know it, Donald Trump also appears to be revolutionizing menswear. The president-elect arrived in Indianapolis, Indiana, on Thursday to visit the Carrier air-conditioning and heating company, and as he deplaned, a gust of wind caught his tie.
Tie clips, after all, are for the Establishment.