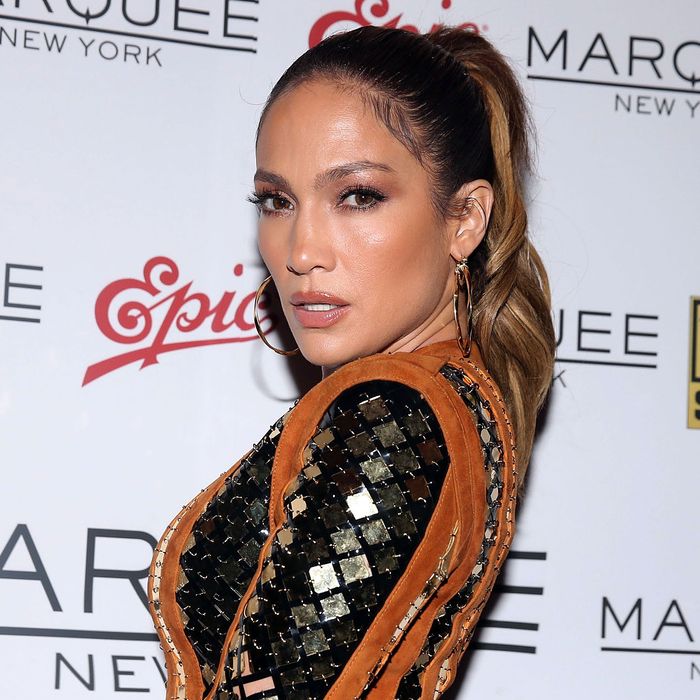 Photo: Shareif Ziyadat/Getty Images
According to TMZ, Drake and J. Lo were spotted out on a date at Delilah in West Hollywood on Monday, when he rented out the entire restaurant for the two of them and 20 of their closest friends.
The date comes just days after Drake was caught holding J. Lo's diamond-covered baseball cap at one of her Vegas shows.
Lopez broke up with her boyfriend Beau "Casper" Smart in October after he was caught cheating for the second time, so technically she is single and ready to mingle. She smooched her ex, Marc Anthony, onstage at the Latin Grammys earlier this month, and now the thirstiest man in music is hanging out at her show making heart-eye emojis at her? Casper is but a ghost in the night.
Meanwhile, Rihanna is across the country, snacking at Papaya King on hot dogs and sharing ear buds with Sandra Bullock, in between shooting scenes for Ocean's Eight.