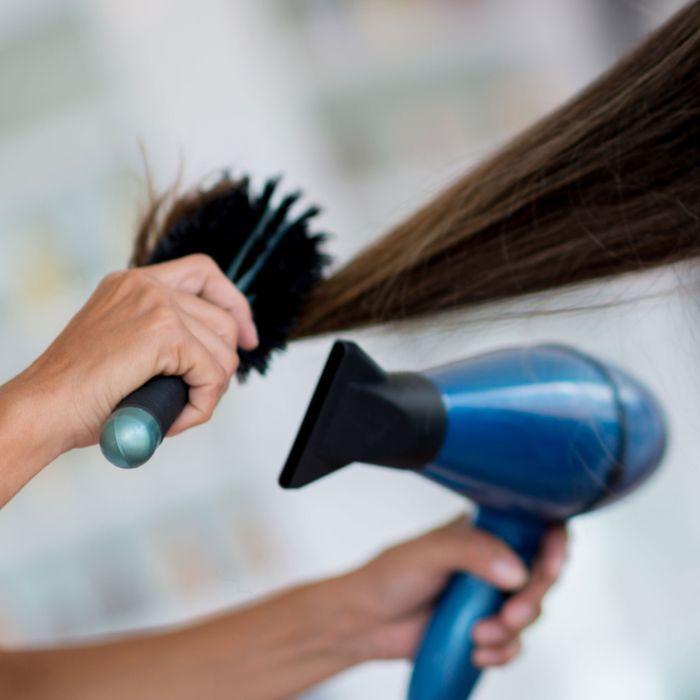 Two groups have filed a lawsuit against the U.S. Food and Drug Administration for not regulating certain professional hair-straightening treatments that contain formaldehyde, a known carcinogen, or release the chemical during treatment.

The Environmental Working Group and Women's Voices for the Earth allege that the FDA has failed to protect salon workers and their clients from exposure to formaldehyde fumes by not responding to a formal request the EWG filed more than five years ago.
Inhaling the stuff can cause irritation of the eyes, nose, and lungs, plus headaches and dizziness. And the effects are cumulative, meaning, just like with nail-polish chemicals, the workers are the most at risk. (Customers may not know they're being exposed because they aren't buying and inspecting the product themselves.) Even if the solution applied to the hair doesn't list formaldehyde specifically as an ingredient, another common straightening chemical called methylene glycol releases formaldehyde gas into the air when it's heated with a blow dryer and flatiron.
The FDA has warned companies including Brazilian Blowout that they can't market their products as formaldehyde-free if they contain methylene glycol, but has stopped short of issuing a public alert or reviewing whether to set an upper limit for the chemicals or to ban them altogether. The suit seeks a court order for the FDA to respond and investigate the risks.