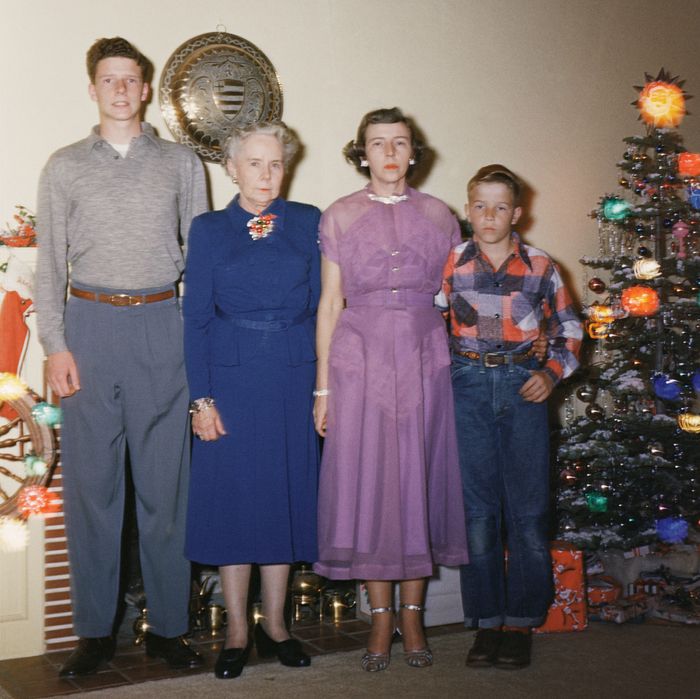 Photo: Mimi Haddon/Getty Images
Ideally, any days you take off from work will allow you to relax, recharge, and eventually come back to the office feeling well-rested and newly invigorated.
But this world is far from ideal, and after the holiday weekend, plenty of people are going to come back to the office no more energized than when they left — and, in fact, many of them may return feeling even more exhausted, drained by any number of factors: the stress of travel, squeezing in too many holiday-themed social engagements, and, yes, maybe a little too much family time. As Elizabeth Yuko wrote today in the New York Times, relative-induced fatigue doesn't make you coldhearted or antisocial; it just means you're suffering from something called "family jet lag."
As with traditional jet lag, the problem is the result of a disruption of your normal routine. Family jet lag works both ways, affecting both travelers and those who receive out-of-town relatives. It's not that you don't want to see your family, but the fact that you see them in person only once or twice a year means that you have a limited opportunity to discuss difficult issues best dealt with face-to-face.
And those emotionally fraught situations are only exacerbated by lack of sleep, close quarters, and the temptation to revert back to your younger self while around family members, all of which can create a perfect storm of emotional fatigue — and by extension, physical fatigue. It's like a gentler version of the introvert hangover, in which too much overstimulation can cause anxiety, exhaustion, and in some cases even physical symptoms like blurred vision or sweaty palms.
There are some things you can do to ease family jet lag, Yuko noted, like setting certain contentious topics off-limits or taking a laid-back approach to the festivities ("For some, it's the pressure — whether consciously or not — felt by many to create what they believe to be the 'perfect' holiday experience," psychologist Adam Fried told the Times). The best relief, though, may be the knowledge that feeling exhausted around your own family isn't anything to torture yourself over. Well, that and a long nap.