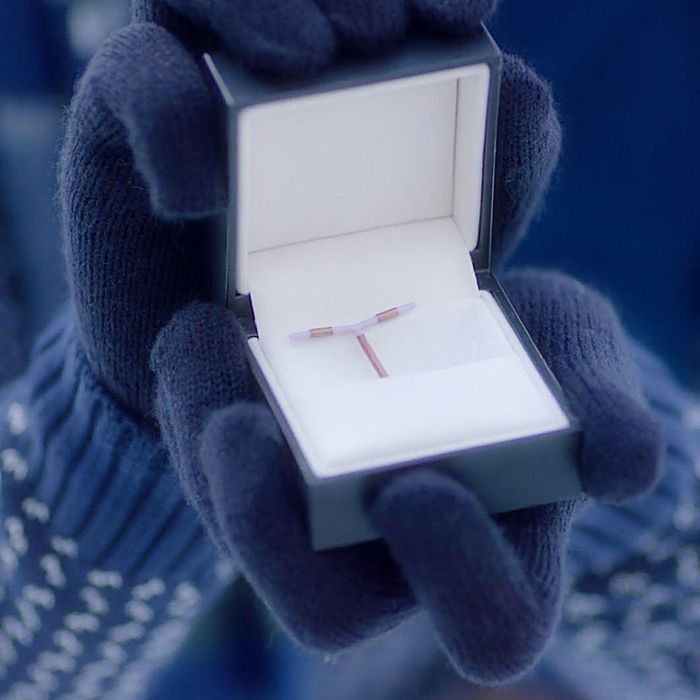 An IUD makes the perfect holiday gift.
Photo: Courtesy of Comedy Central
If you're still looking for the perfect holiday gift for anyone in your life with a uterus, The Daily Show has a suggestion: Why not make up for all the restrictions president-elect Donald Trump's administration is about to place on women's bodies by giving the gift of reproductive rights?
This gift can take many forms, from a literal closet full of Plan B to a four-year supply of birth-control pills to an IUD (which, as Planned Parenthood's chief medical officer, Dr. Raegan McDonald-Mosley, notes in the clip, are more popular than ever). But, in a world full of lawmakers trying to dictate what women can and can't do, giving her the power of choice is the best way to show you care.