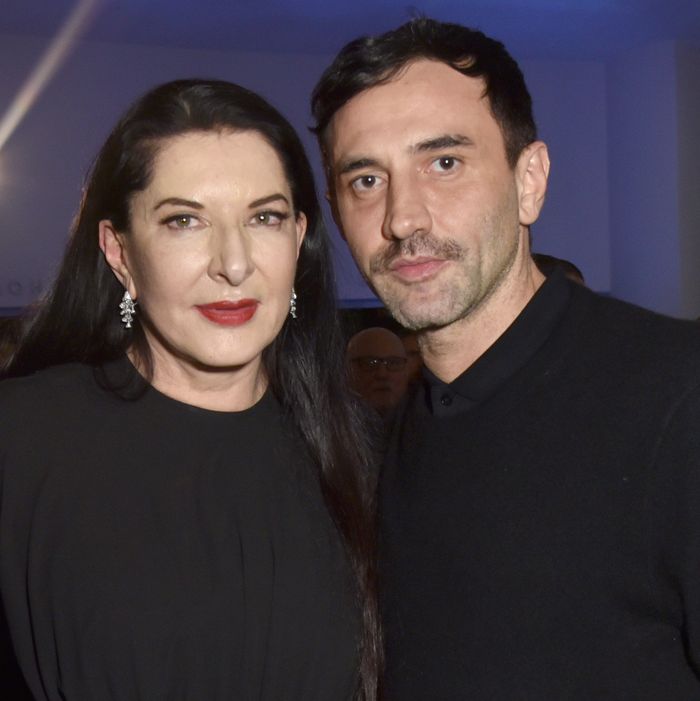 Photo: Jared Siskin/Patrick McMullan via Getty Images
When Givenchy's Riccardo Tisci popped by the Guggenheim Museum for Marina Abramović's 70th birthday party, Trump was on his mind.
"I don't agree with most of what he says, because I'm not racist," the creative director told WWD. "I'm actually trying to bring people that are forgotten from society and bring them into society and his ideology is [all] about taking people out."
Tisci also had no love for the midtown mishegoss the PEOTUS is causing with his Fifth Avenue digs. "I missed half the speech. One opinion is that for sure, since Trump [was elected] president, there is much more traffic," he pointed out. Of course, that probably meant he also missed the 70 minutes that guests were forced to spend in complete silence beforehand, wearing gold foil over their mouths. That Marina Abramović!