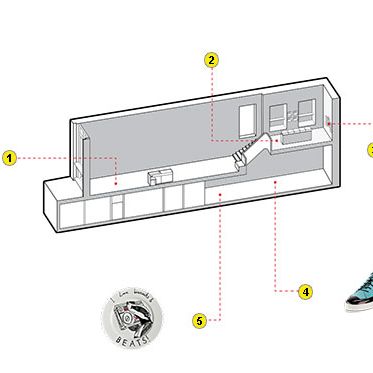 First Look
In late February, London-based Wolf & Badger (95 Grand St.) will open with red smoking jackets and illustrated dinner plates, all by independent designers.
1. Womenswear: Hebe Studio red smoking jackets ($409) and Florence Bridge "Serena" scarves ($186).
2. Event space: Meet-the-maker nights with free drinks and custom-made jewelry by designers visiting from around the world.
3. Jewelry: Ekria rose-gold rings ($198) and Astrid & Miyu bangles ($78).
4. Menswear: Bravur watches with green straps ($692) and Rubirosa shoes in blue suede and patent leather ($381).
5. Home goods: Fifi + Pascale's dachshund diptych ($40) and Jimbob Art's badger with a boom-box dinner plate ($33).
2x2: Colorful Champagne Glasses
To a brighter New Year.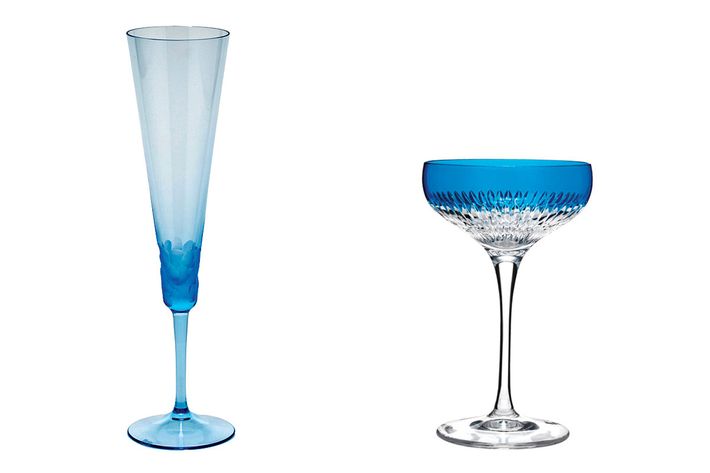 Splurgy
Flute: Moser Pebbles, $125 at bloomingdales.com.
Coupe: Waterford Mixology, $350 for four at waterford.com.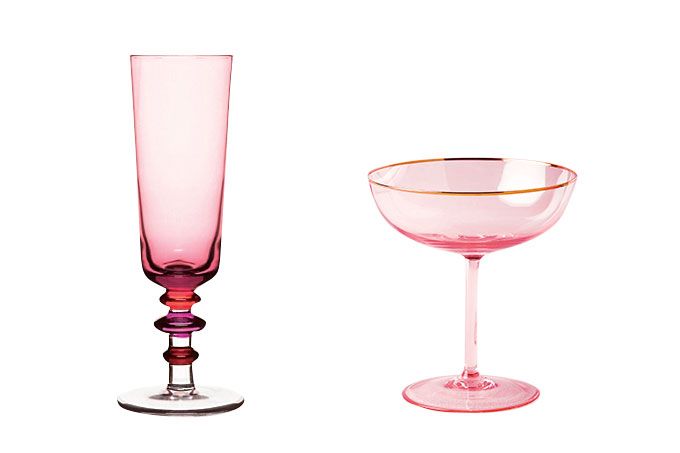 Reasonable
Flute: Sagaform Spectra, $24 for two at bedbathandbeyond.com.
Coupe: Rosy-cheeked, $68 for two at bhldn.com.
Ask a Shop Clerk
Emily Weiss opens Glossier's first store on the top floor of Glossier HQ (123 Lafayette St.).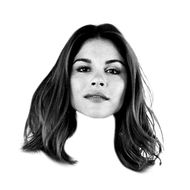 What's it like inviting everyone into your office?
"Our showroom editors greet you in the lobby in their Glossier-pink jumpsuits. We found the staff on Instagram; they're dancers, students, and fans who just want to spread the gospel. Usually, retailers pack products wall-to-wall, but each of ours, from Boy Brow ($16) to Balm Dotcom ($12), has its own station. We're going for a fun, chill vibe in a loft space."
Side by Side
Two neighboring Williamsburg jewelry boutiques — one for modern chains, one for piercings.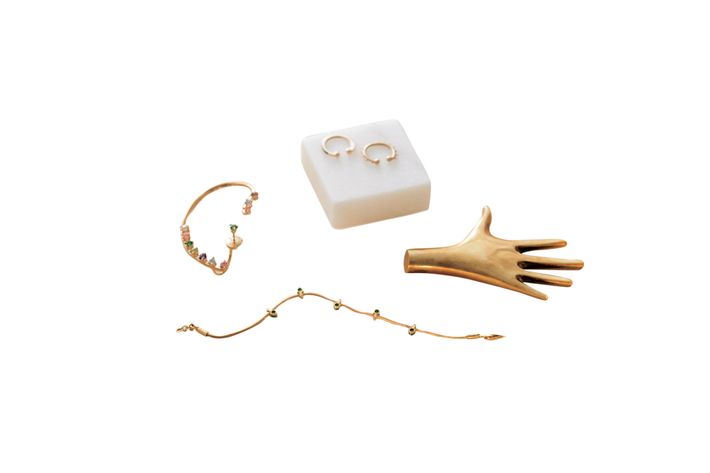 Quiet Storms
142 Grand St.
Backstory: Reshma Patel wanted a shop for the Germany- and L.A.-based designers she used to find only online.
Vibe: A banana tree grazes the ceiling by the entrance, and the modern jewelry is set out on marble slabs.
Wares: Gold chains by Kathleen Whitaker ($630); glass rings by glassblower Jane D'Arensbourg ($120).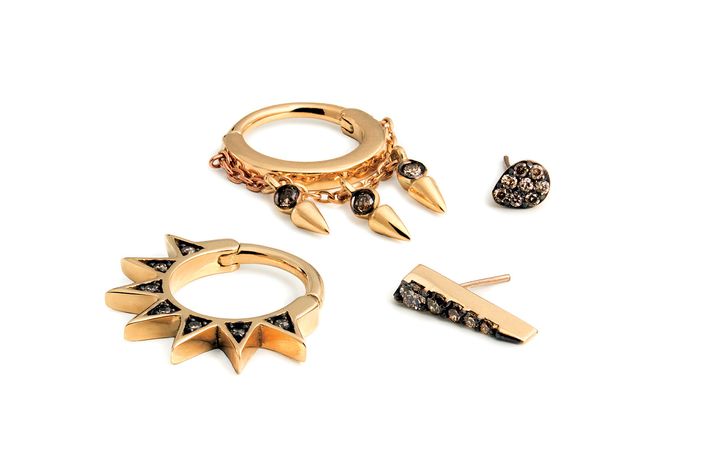 Iris Piercing Studio
238 Metropolitan Ave.
Backstory: Jesse Dobbs started piercing 16 years ago and opened his first studio in Salt Lake City.
Vibe: Glass cases with piercing-specific jewelry, from rook earrings to beyond-the-silver-ball nose rings.
Wares: Partnerships with designers like Pupil Hall for new-piercing-friendly sapphire earrings ($180).
IRL
Andrés Modak opens Whitespace (appointments at snowehome.com), a shop in the Flatiron for his online home-goods line Snowe.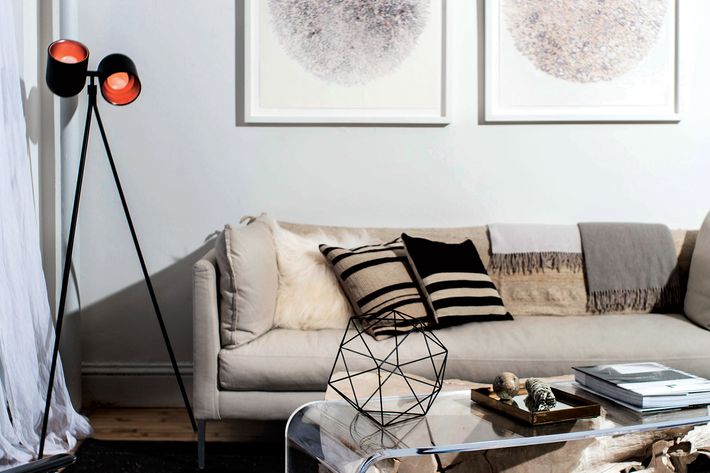 "For our first space we thought, Let's just make our home shoppable. My co-founder and I are a couple, and the store is attached to our apartment. We'll invite people for events so you can drink out of our red-wine glasses ($15) while shopping for cashmere throws ($248). We'll have dinner parties with up-and-coming chefs so you can eat with our flatware ($152), and we're collaborating with Bedford Cheese Shop to fill our newly launched cheese board ($70) with their cheeses. It's very much like we're hosting people."
Top Five
Parisa Fowles-Pazdro pairs beef-bourguignon treats with plush llamas at her high-end, non-smelly dog emporium, Max-Bone (21 Crosby St.).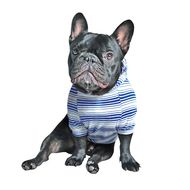 "I love this hoodie's ($55) material; it's rayon, the same as a human shirt. Dogs don't shed as much when it's on, so it's also practical."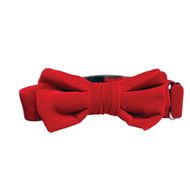 "This velvet bow tie ($50) has a loop, so you can use it as a collar. Otherwise, it's very soft, and designed just like a human bow."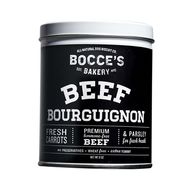 "I don't like the way dog treats usually smell. These are mostly odorless, but have a beef-bourguignon flavor and great packaging ($15)."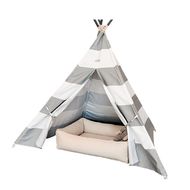 "Dogs love hiding, so when they walk into the store, they usually go straight for this teepee ($220). The stripes are really nice."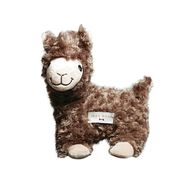 "Dog toys don't need to be ugly. They can look like baby toys, like this plush llama ($25) that's just more durable and has a squeak."
*This article appears in the December 26, 2016, issue of New York Magazine.