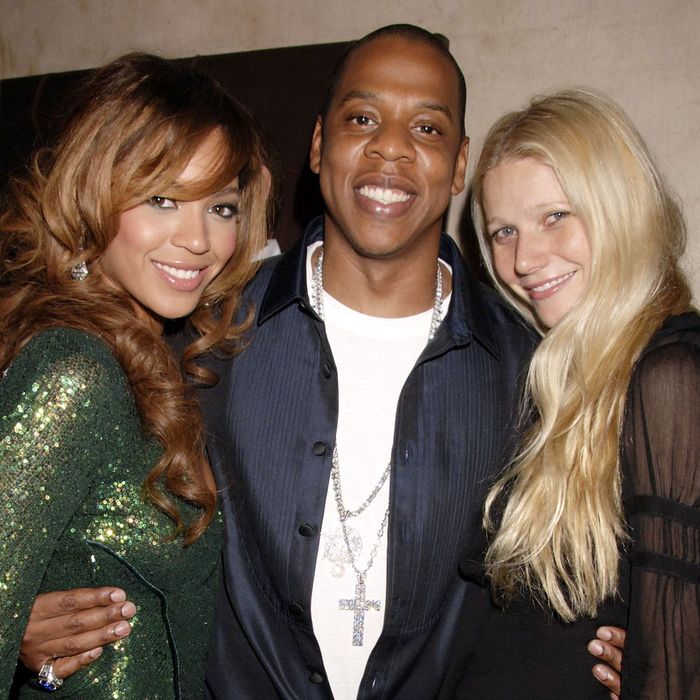 Beyoncé, Jay Z, and their friend Gwyneth Paltrow.
Photo: Dave M. Benett/Getty Images
Gwyneth Paltrow took time out of her busy schedule of shopping for cereal at Greenpoint grocery stores in her underwear to partake in one of her favorite hobbies: Reminding us that she is so close with Jay Z and Beyoncé, her kids refer to the rapper as "Uncle Jay."
Paltrow has been close with Jay Z and Beyoncé since before she consciously uncoupled with Coldplay's Chris Martin. She casually (and constantly) brings them up in interviews, and posts pictures of the families hanging out together like it's no big deal. Fittingly, to commemorate Jay Z's 47th birthday on Sunday, the actress posted a picture of Jay Z and her kids Apple and Moses, with the caption "Happy birthday #unclejay."
Can't wait to hear about "Uncle Jay" again around the holidays.