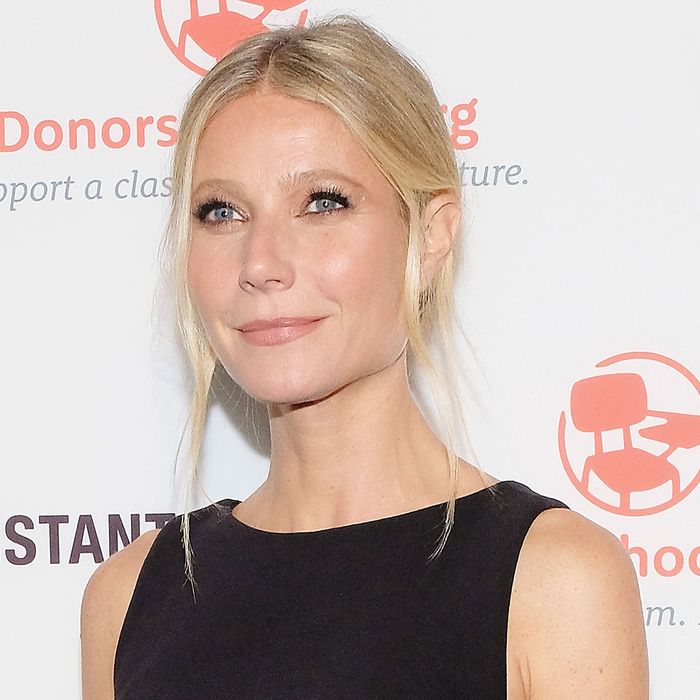 Gwyneth Paltrow.
Photo: 2016 Getty Images
Of all the cultural gifts Gwyneth Paltrow has given us — vaginal steaming, fruits as baby names, the 2003 airplane comedy View From the Top — her most enduring legacy might be in changing the way we think about divorce.
"I honestly think Chris and I have contributed something positive to the culture of divorce," Paltrow tells InStyle in a new cover story. As you may recall, Gwyneth Paltrow and Chris Martin "consciously uncoupled" from one another back in 2014, but they still hang out all the time. "To this day, Chris would take a bullet for me, even though I'm not his wife," she adds.
An inspiration to us all.