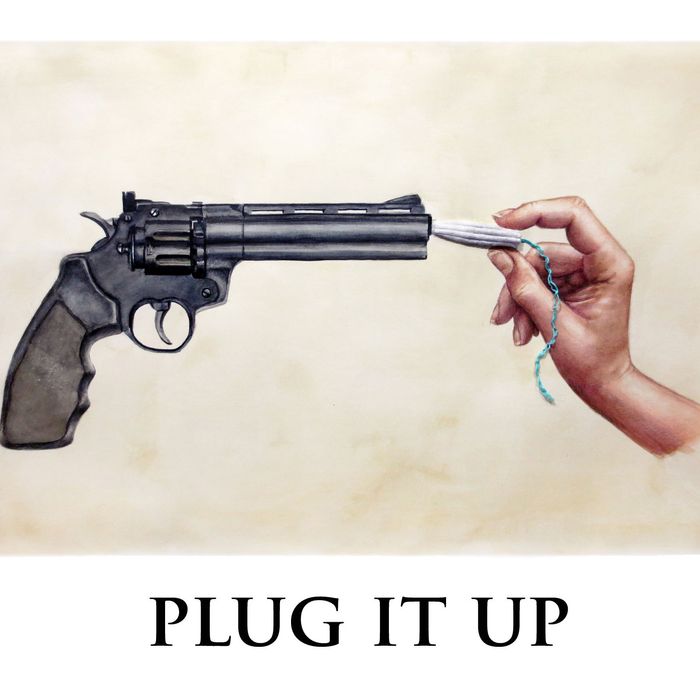 An illustration for Resist!
Photo: Laura Murray
When Françoise Mouly, the art director of The New Yorker, heard that Donald Trump had been elected president of the United States, she says, "I was in a state of shock." The cover image she'd been planning for the week's issue — which played on the theme of the first woman president — had to be scrapped. Instead, for the magazine's November 11 issue, she chose an image of a brick wall stacked almost to the top of the page. And then, like so many Americans trying to adjust to their new reality, she had to figure out what to do next.
That's when Gabe Fowler, who publishes the quarterly comics anthology Smoke Signal, got in touch. He asked Mouly to edit a special issue of the anthology that would feature work from women and LGBTQ artists in response to Trump's election. Mouly said she hesitated at first — her plate was full to the point of overflowing — but in the end she and her daughter, Nadja Spiegelman, agreed to work on the paper, which they called Resist! "There was a need to be making something rather than sitting around feeling helpless," Spiegelman says. "And this felt like a way of giving voice to something that needed to exist."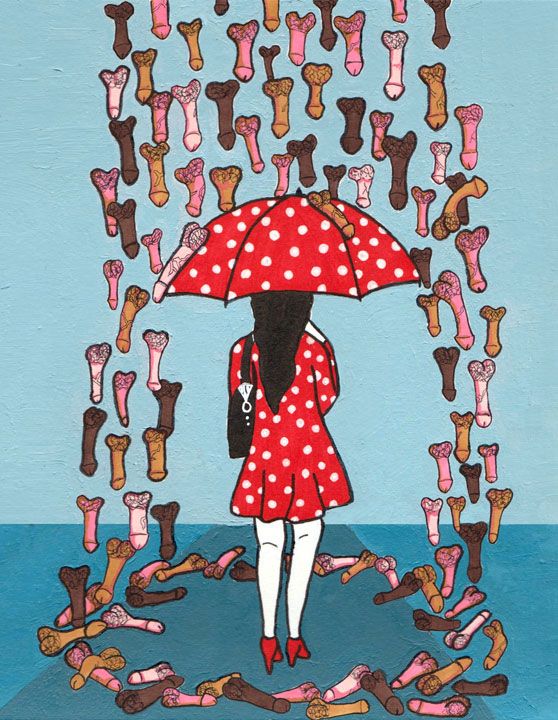 The same day her mother approached her with the idea, Spiegelman launched a website for Resist! along with a call for submissions. Within days, they'd received an outpouring of responses, and by the time their deadline hit, Spiegelman says they'd gotten more than 1,000 submissions from artists across the country. And although they were adamant about funding the paper themselves, they also received about $4,000 in donations — enough to print and distribute more than 30,000 copies of Resist! on inauguration weekend. By elevating the voices of women and other marginalized artists, Mouly and Spiegelman say they hope to galvanize those opposed to Trump. "I think that pictures have a way of searing themselves into your brain and cutting through the hypocrisy," Spiegelman says. "And constant and immediate reaction through pictures is a necessary form of political resistance."
Spiegelman says her mother had been playing with the idea of creating something "grassroots, rough, raw, new" before the election, but she hadn't considered a free newspaper as a viable option. When Fowler contacted her, however, she began to see potential in a concrete, visual format. As a young girl living in Paris, she was a dedicated reader of the left-wing Hara-Kiri Hebdo and once said she was expelled from school "something like 24 or 25 times because I was trying to drag everyone into demonstrations." "In France, the voice of my generation was that rag — that free newsprint tabloid that was an equal-opportunity taboo-breaker against the powers that be," she says.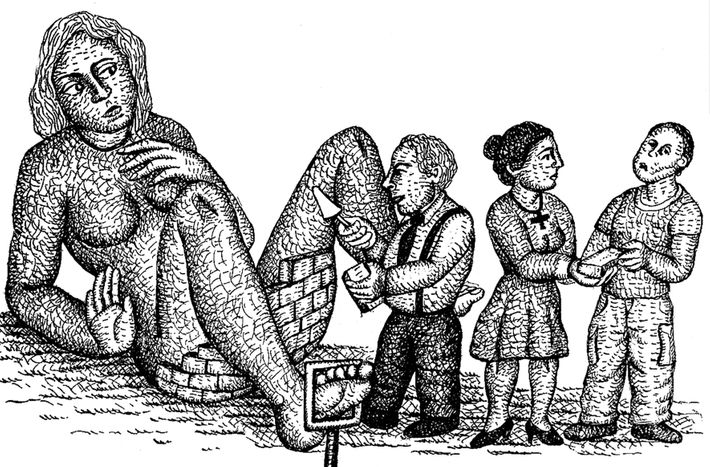 And it's not just the format, but the nature of the art that makes Resist! (and comics in general) effective. "You see the hand of the artist moving," Mouly says, referring to comics' "handmade" nature. "It's like seeing someone's diary. So through the deep alienation of the election, you create something that feels connected."
The images on Resist!'s website are indeed searing. Some depict a dystopian future under President Trump, others protest government control of women's bodies, and still others illustrate grim hopelessness and defeat. Almost every submission on the site is by a woman, and Spiegelman said there was a marked divide between what they received from women and LGBTQ creators and what they received from men.
"When you go through the submissions by women, you see women," she says. "You see women talking about how they felt that day, you see women drawing themselves, drawing crowds of women, drawing their uteruses and their ovaries and their bodies. And when you go through the submissions by men, you see Trump."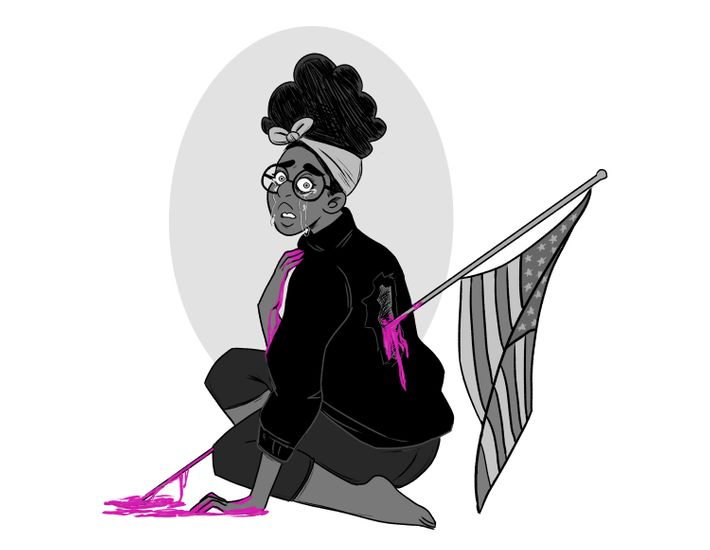 Ultimately, Mouly thinks the more introspective response of female artists will unify those who oppose Trump. "I think women's voices will be his downfall," she says. "It's much easier to unite people against something. It's the cheapest and most effective trick in the book, and it's the one Trump uses. It's much harder, but ultimately the only solution, to define what we stand for. So it was gratifying to see the voices that came back to us were not so much a denunciation of Trump as an affirmation of the alternative."
Ultimately, Spiegelman says, she doesn't think someone "in a red state wearing a Trump hat" will read Resist! and change their mind — instead, the newspaper is meant for people who see themselves reflected in it. As she puts it, "I hope people read it and feel less alone."